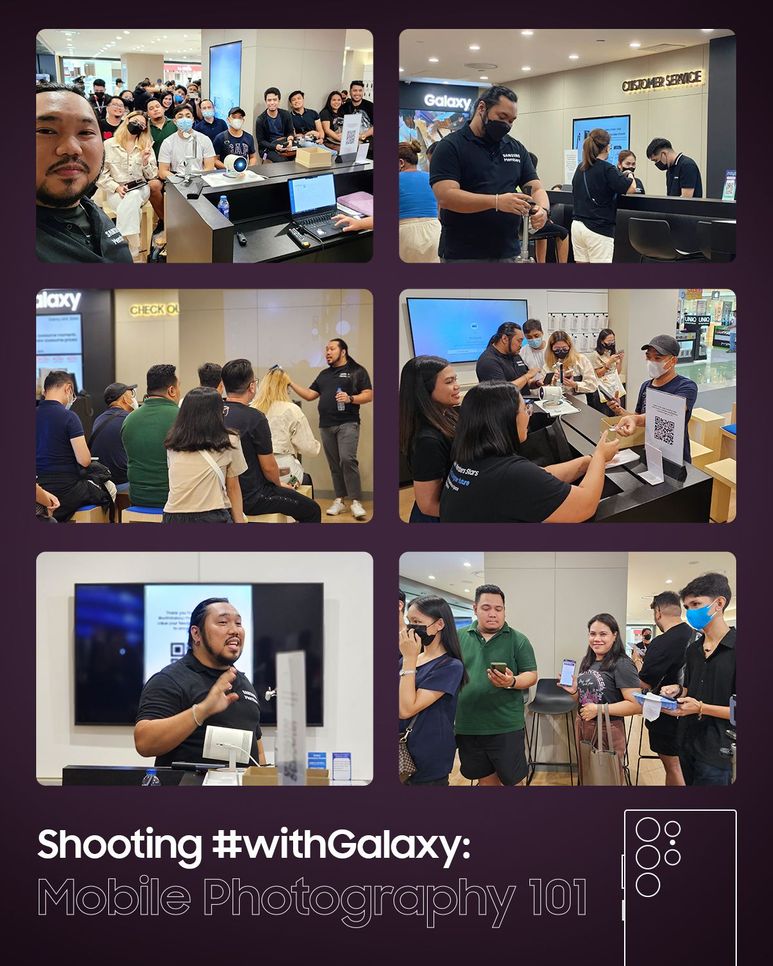 We're happy to report that Shooting #withGalaxy: Mobile Photography 101 workshop was a success!
Many thanks to #SamsungMembers Star MarkLuceño and everyone who joined us on May 6 at the Samsung Experience Store in SM Megamall!

If you were there, don't forget to tag us in stunning shots!

Congrats to Samsung Members Star Mark Luceño and everyone who attending his session!
🎊
Hoping that the attendees learned a thing or two
😁
Thanks for the opportunity Samsung!
See you till next time
❤️