Hello,
Anyone else having unusual battery drain recently? My phone used to have 6+ hours SOT during the first 2 months, but now keep getting around 3-4 SOT only. Attached is my most recent battery stat. Here I started the day with around 90% at 7am.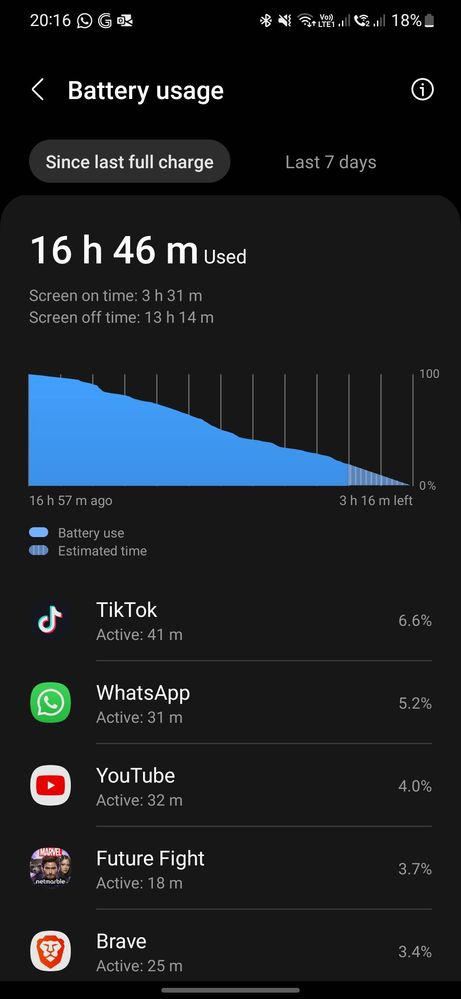 Try these steps below to extend your battery usage:
Turn on the battery saver.
Using dark wallpapers or use dark mode.
Turn off smart features (e.g motion gestures) and connectivity features (e.g Bluetooth, GPS, Wi-Fi, mobile data, NFC, etc.) when not in use.
Turn on the auto-brightness feature (adaptive brightness).
Put Unused Apps to Sleep.
Restrict Background Apps.
Turn on Adaptive Battery.
Remove Problematic App.
Disable Enhanced Processing.
Disable unused notifications.
Disable Always-On Display.
Keep your app and software up-to-date.
Lastly, check battery usage sees any improvement.
search deep sleep in the settings and put all the apps u dont mind receiving delayed notifications from