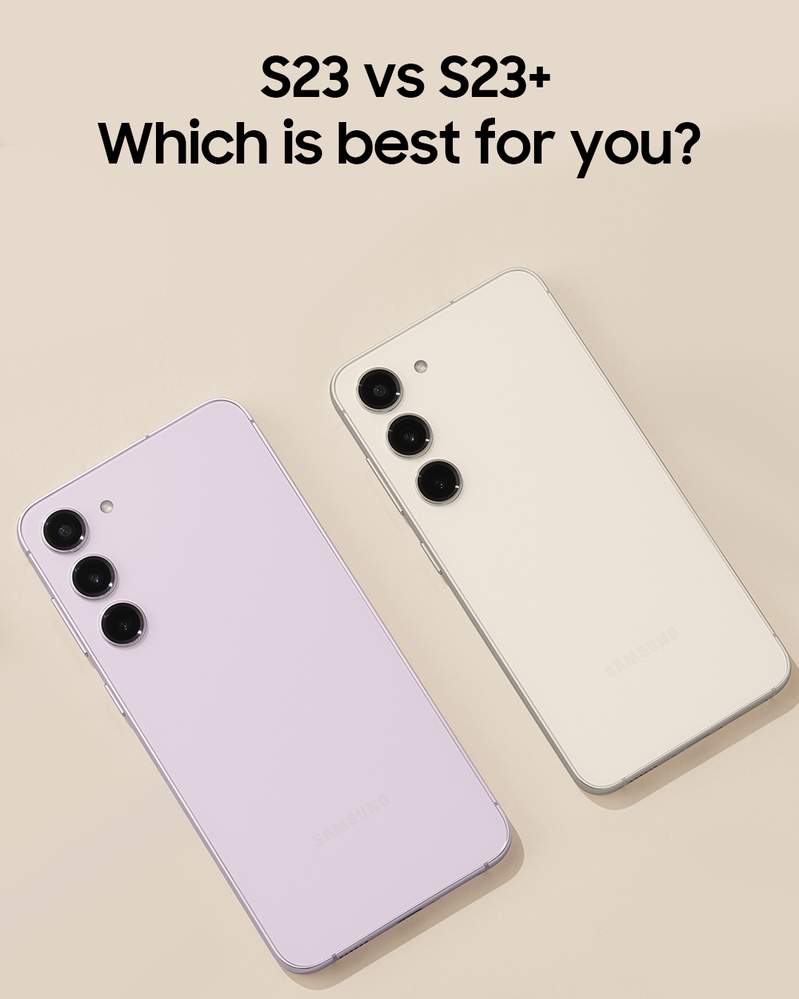 Choosing between the Galaxy S23 or the Galaxy S23+?
Here are a few points to think about:
- The S23+ is .5 inches larger than the S23, giving it a wider screen.
- The S23+ features a Dynamic AMOLED screen, while the S23 features a Super AMOLED screen.
- Both phones run on the Qualcomm Snapdragon 8 Gen 2 processor.
- The S23+ has better battery life than the S23.
- The S23+ has an autofocus feature for the front camera.
- The S23+ is heavier than the S23 by exactly 28 grams.
Which one do you think would fit your lifestyle better?