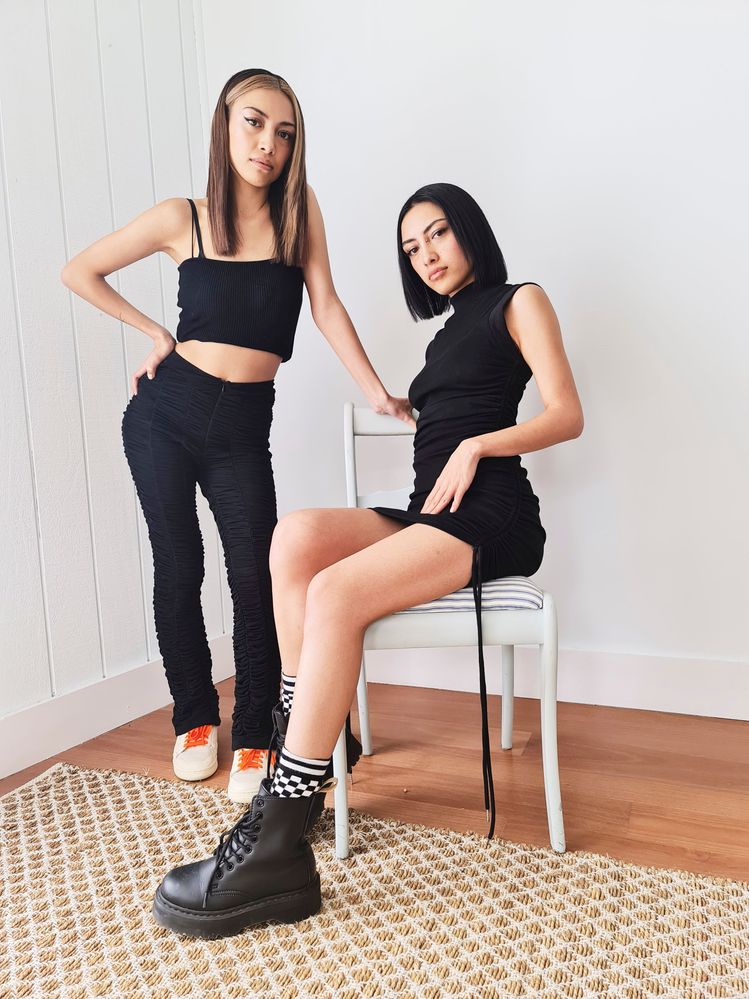 The Katayanagi twins, Rain and China, pose for photographer Mara Sommer
Pose with style with Samsung Studio. Join the Katayanagi twins, Rain and China alongside professional photographer Mara Sommer to learn tips on how to pose for pictures with style and take better photos with your phone.
Rule 1: Play with masculine and feminine poses There are two different types of posing – masc and femme. Play with different styles and poses to create a juxtaposition between your masculine and feminine sides. Sit up straight on a chair with crossed legs for a feminine look. Lean forward with arms crossed over knees for a more masculine look. Confidence is key! If you are not confident, you will feel out of place. If you show confidence – it becomes real!
Rule 2: Try new outfits Don't let the internet intimidate you. Do you! Be yourself. Pose how you want to pose. Get inspiration from others, pose how others pose. Do not let society put you into a box. Experiment and get creative with your look. Try different outfit combinations and styles. Go wild.
Rule 3: Hit the floor Lay on the floor and relax into the pose. Make sure you feel comfortable in your pose to ensure the confidence shines through into the photos.
Rule 4: Fresh face To get a fresh look on your face, look away from the camera, count down from 3, and then look back at the camera. This gives an ultra-fresh, spontaneous look, rather than a contrived look.
Watch the full video here: https://www.youtube.com/watch?v=TI_pR1dE6_Y