Options
Mark as New

Bookmark

Subscribe

Email to a Friend
Hi, you know what? I found this option in One Hand Operation+..
It's helpful in games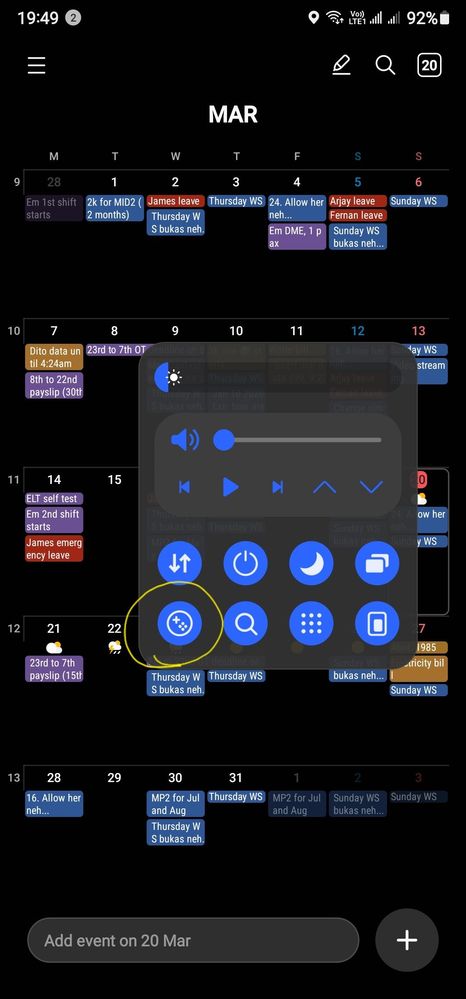 Before the OneUI 4 update, it was here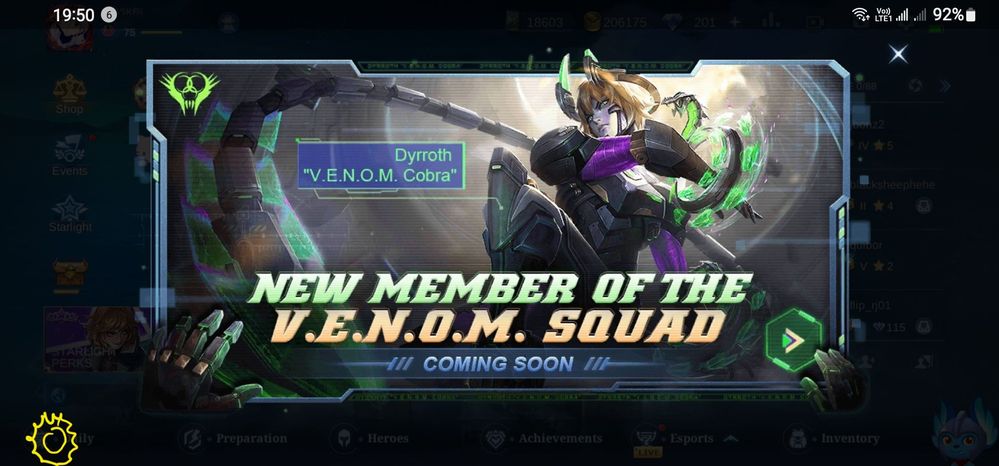 Now, they removed it and put it here in the notifications. Messages go at the top of the notifications so if you didn't activate priority mode, you have to scroll down to find it.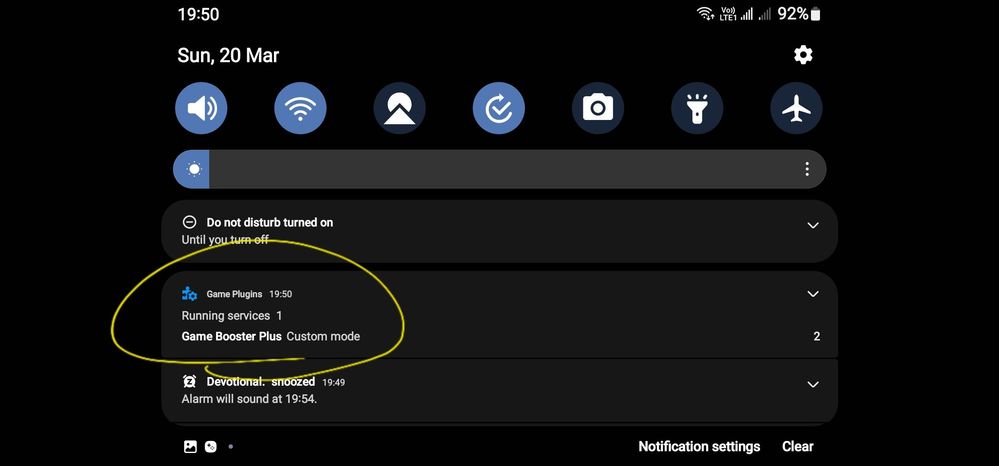 How can you set it up in one hand operation+?
Two options.
1. Add a gesture to launch game booster, like this..
a. Just pick a gesture and the side of the screen you want, then select game booster.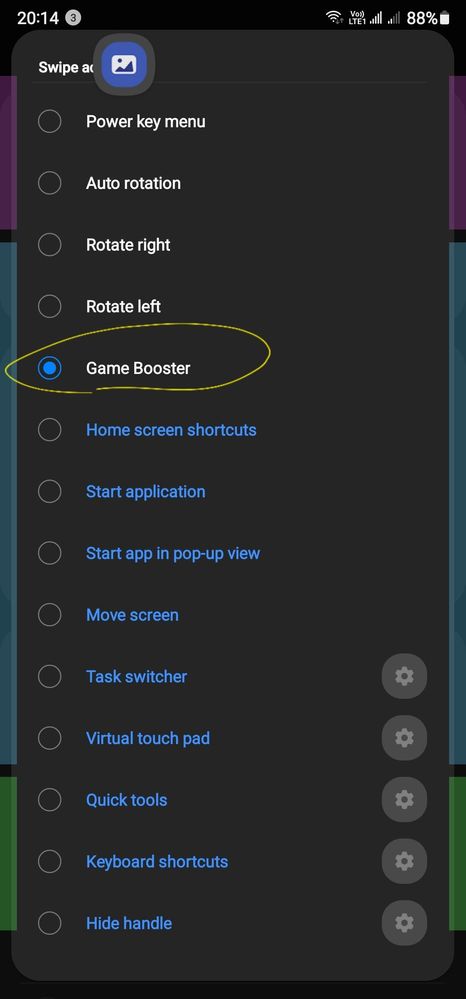 So whenever you are in a game, you just need to swipe on the side of the screen you've set it to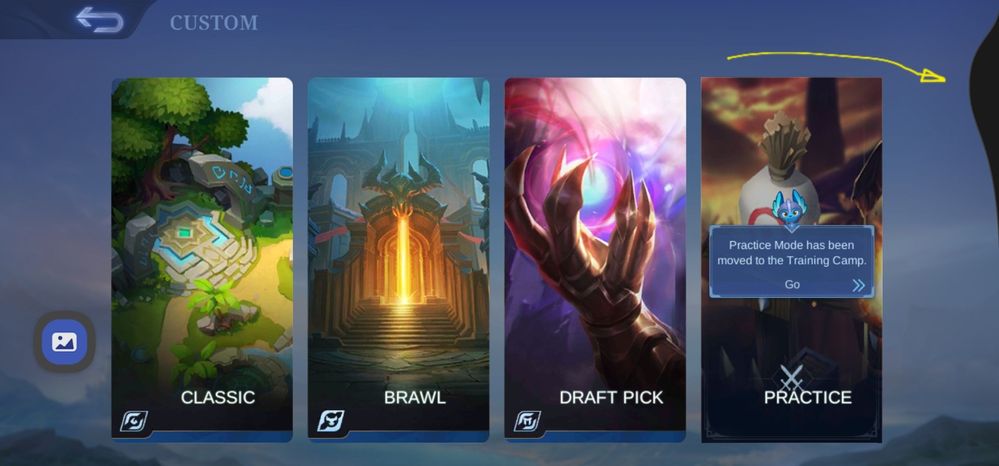 Then this menu will appear just like that. Easy, right?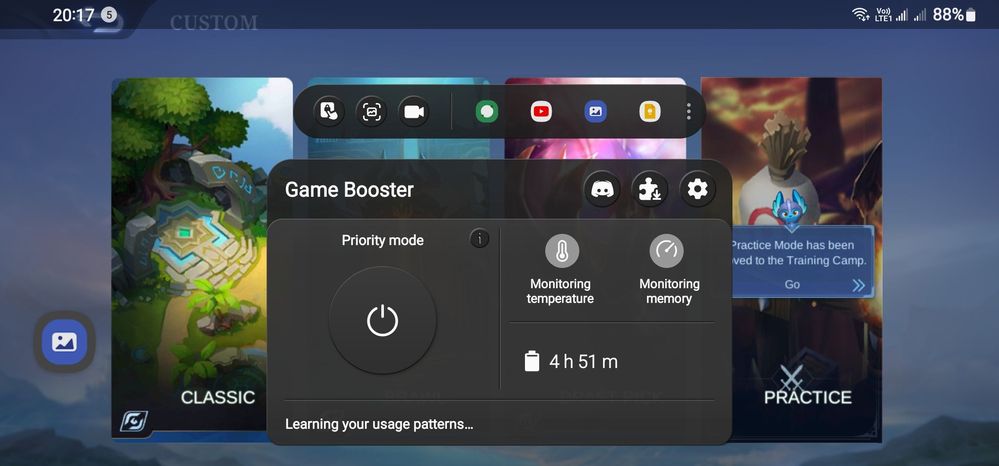 2. Another one (my current setup) is by adding it to the quick tools. Go to one hand operation+ and set a swipe gesture then select quick tools..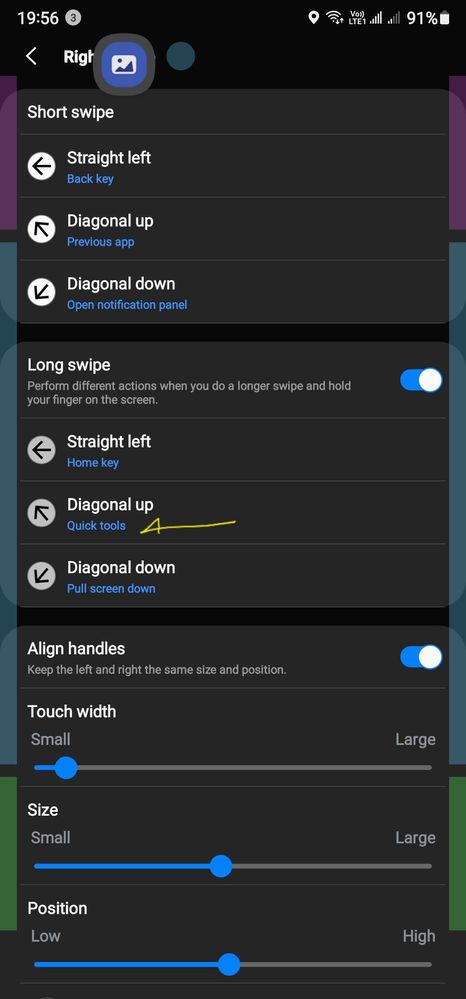 a. Opposite quick tools, tap the settings or gear icon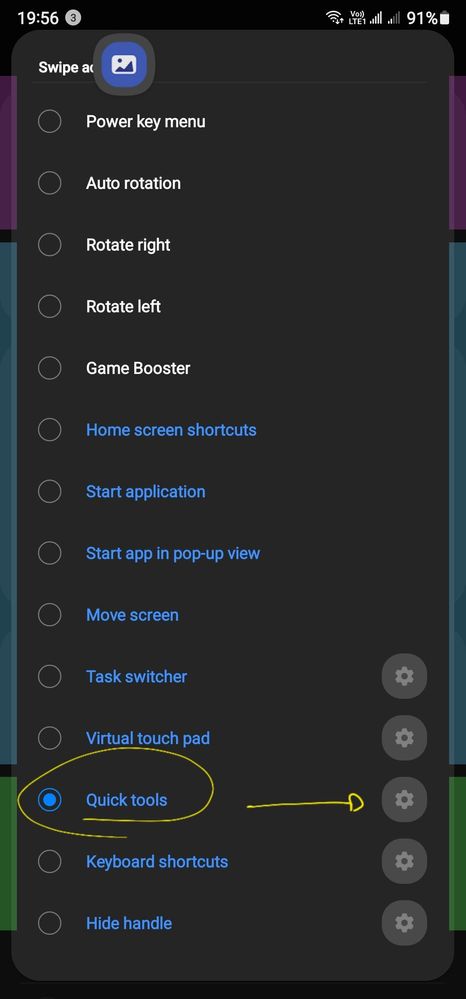 b. Add a button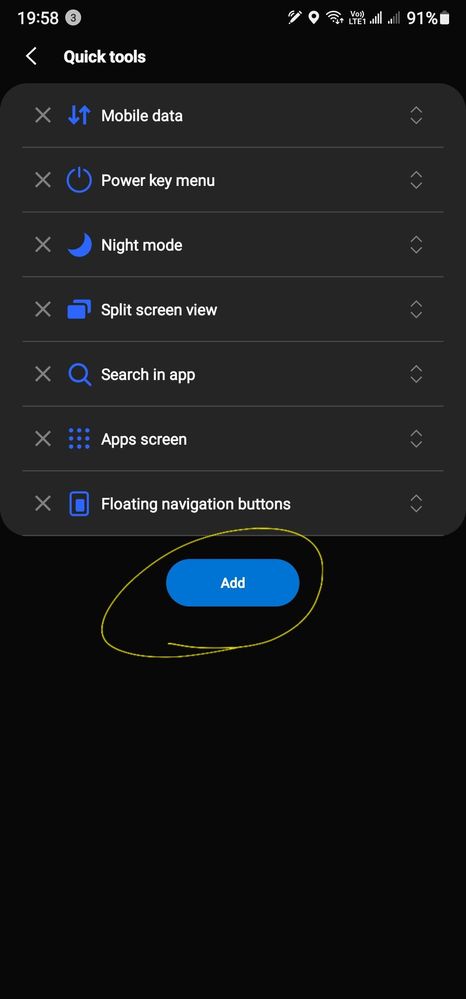 c. Look for and tap game booster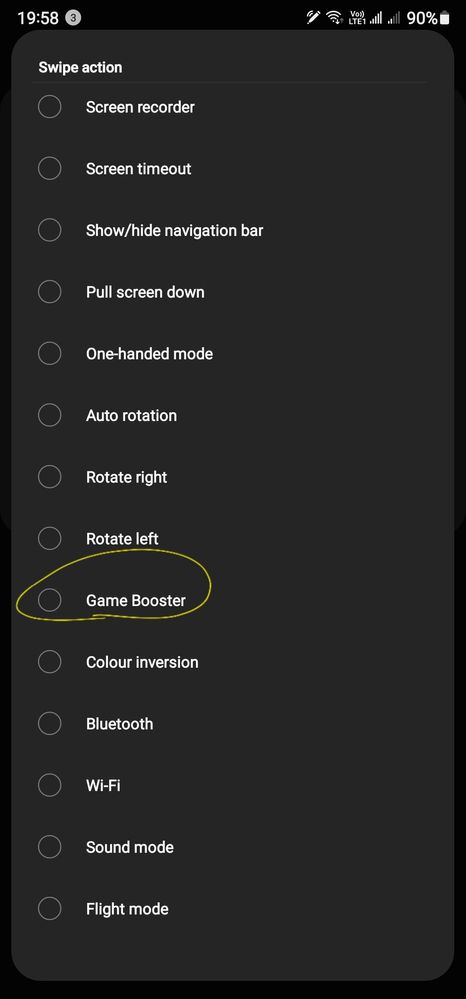 d. Now you have it in quick tools. You can now arrange how you want it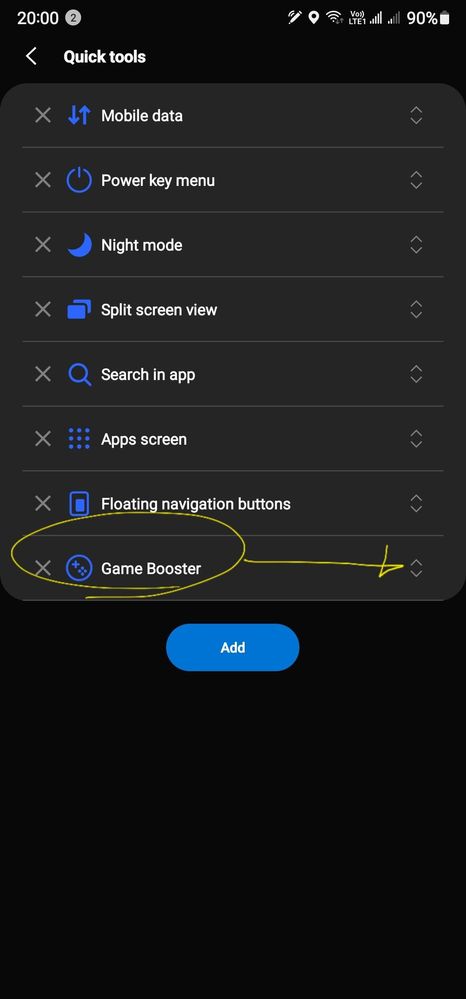 e. This is my current arrangement which I might change in the future..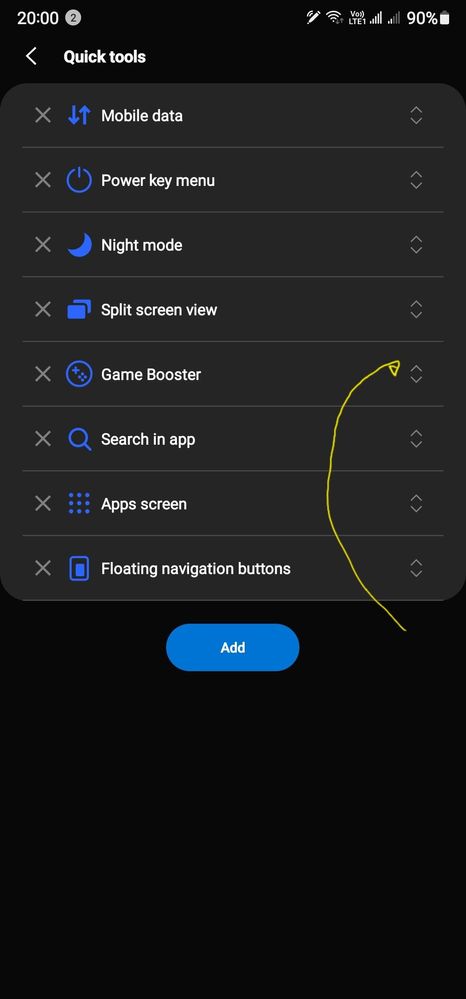 This is how it will appears in game. Tap on the button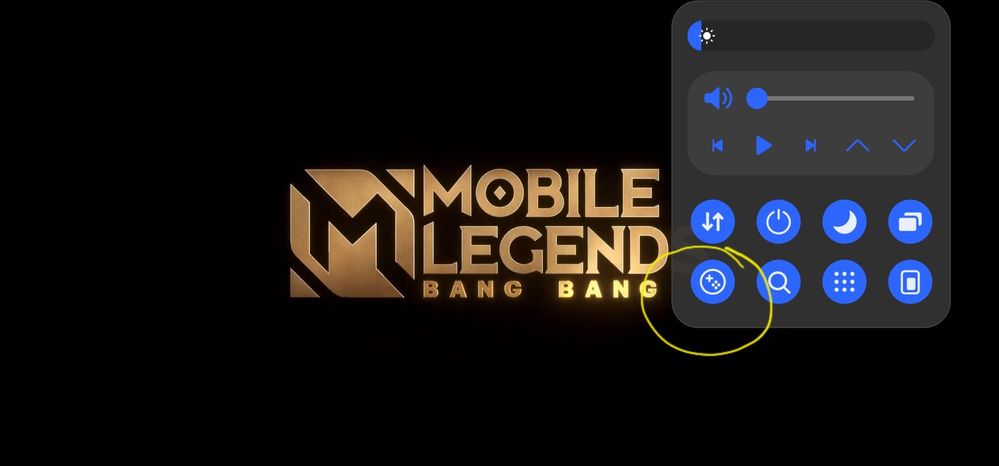 To access this menu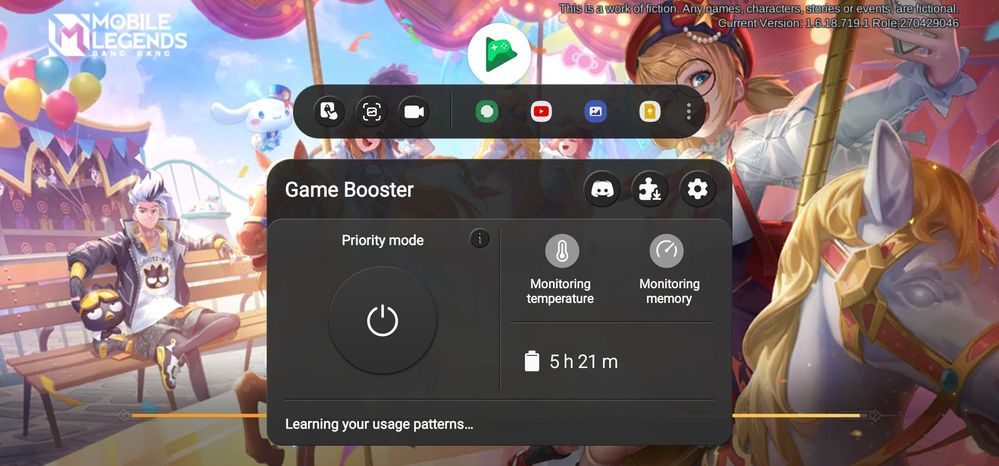 Now you can access game booster menu without looking for it in the notification panel.
Thanks for reading.
Options
Mark as New

Subscribe

Email to a Friend
Options
Mark as New

Subscribe

Email to a Friend
So sad walang gamebooster sakin
Options
Mark as New

Subscribe

Email to a Friend
sa next phone m n lang baka magkaroon ng game booster.
pwd m try ung system graphic driver sa developer options baka mas gumanda games.