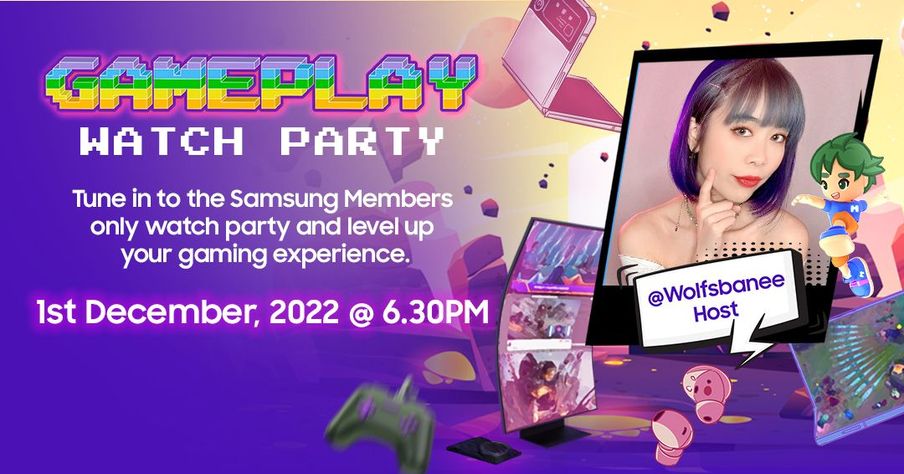 Dear Samsung Members,

During the next few weeks, we will be discussing all things GAMING!

Are you excited about our GAMEPLAY with Samsung Members campaign?? 🥳
We have a host of exciting activities lined up for you. Do check out our campaign page HERE and join us and fellow Members in the Community at our GAMEPLAY Watch Party on December 1, 6.30pm.
And start chatting with fellow Members on gaming in our gaming forum HERE
Comment below with a 🙌 if you are a gamer!