Hey Samsung Members! Ever wondered what are some of the top games your fellow gamers in the region are playing?
From our internal study*, many gamers in Southeast Asia enjoy playing these games listed below.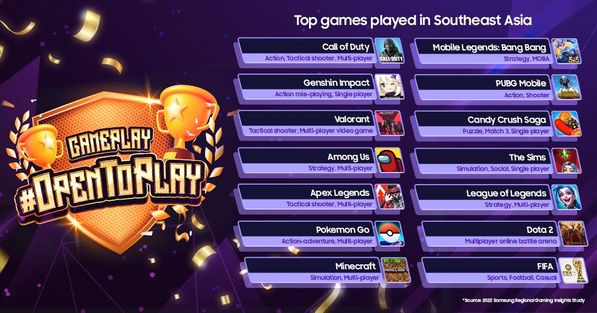 *Source: 2022 Samsung Regional Gaming Insights Study
If you play any of these games, why not join other Samsung Members gamers!
All you've got to do is post in our gaming forum on the games you play and include #OpenToPlay .
You will then be able to connect with other Samsung Members gamers who are interested in playing the same games!
Or, simply search up other players with #OpenToPlay.
So go on and form your own Samsung Members band of gamers wherever you are in THE world!