I just Got Tab A last year, no update next year. ☹
😟
Samsung has to do better. I only pressed update twice, I think we should be able to get many more years of updates. I like samsung because of their ui. Please do better.
I'm Sure other people also want to say this.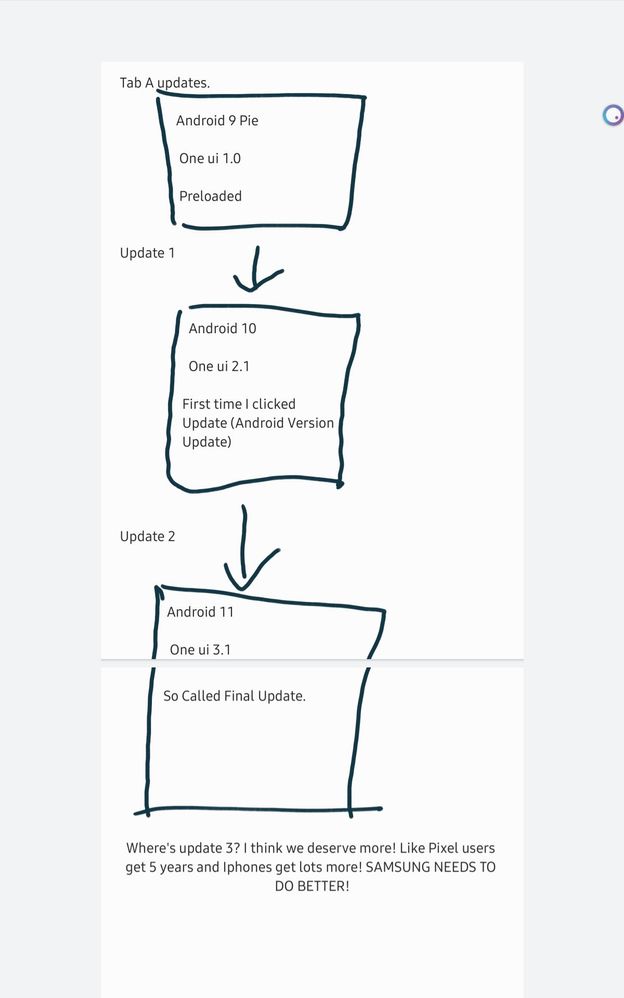 (List at the bottom)
And, final note, My Tab is still on June security.
1 Solution
Hi @SamsungDeviceLiker, as mentioned on your last post, some devices may receive monthly, quarterly, or bi-annual security updates which varies by the device model and region.
Thank you for your feedback regarding software updates, we'll be sure to pass your interest on internally to the relevant department. Please note, we cannot always implement customer suggestions due to various reasons and will not be able to provide an update on whether we are going to be implementing your suggestion or not. We hope you understand.