Hello Members!

Our community is a great place to discover new and innovative ideas for our devices and services, and gain valuable insights from our users.
For this segment, we will be rotating between monthly topics to hear your ideas on how we can make improvements to these areas.
For our first Innovation Lab, we are want you to share your ideas for the following categories:
Samsung Gallery
Photo Editor
Samsung Community - Web version

As a Galaxy user, feel free to suggest any improvements, new features, or raise potential errors you've noticed. You can be as creative as you want!

All you need to do is :

Make a post in 'Have Your Say' detailing your idea/suggestion

Use InnovationLab in the post tags.

Title must formatted as 'Innovation Lab - Gallery'

You can include screenshots/diagrams or any detail you feel will help us understand it better.
We will go through all your suggestions on how to bring significant improvements and escalate these suggestions internally. August 2021 topics will be open till 30th August. September topics will be announced later.
Looking forward to seeing the amazing suggestions from you all!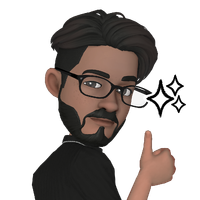 Cheers
Samsung Members team
Disclaimer: Participation in this campaign is voluntary. The same is being rolled out by Samsung Electronics Australia for its Samsung Community users ("you") to know your feedback / suggestions/ views regarding the Samsung products and services. The information shared by you will be used for the internal analysis and future product development only and will be used in accordance with the Samsung Privacy Policy.