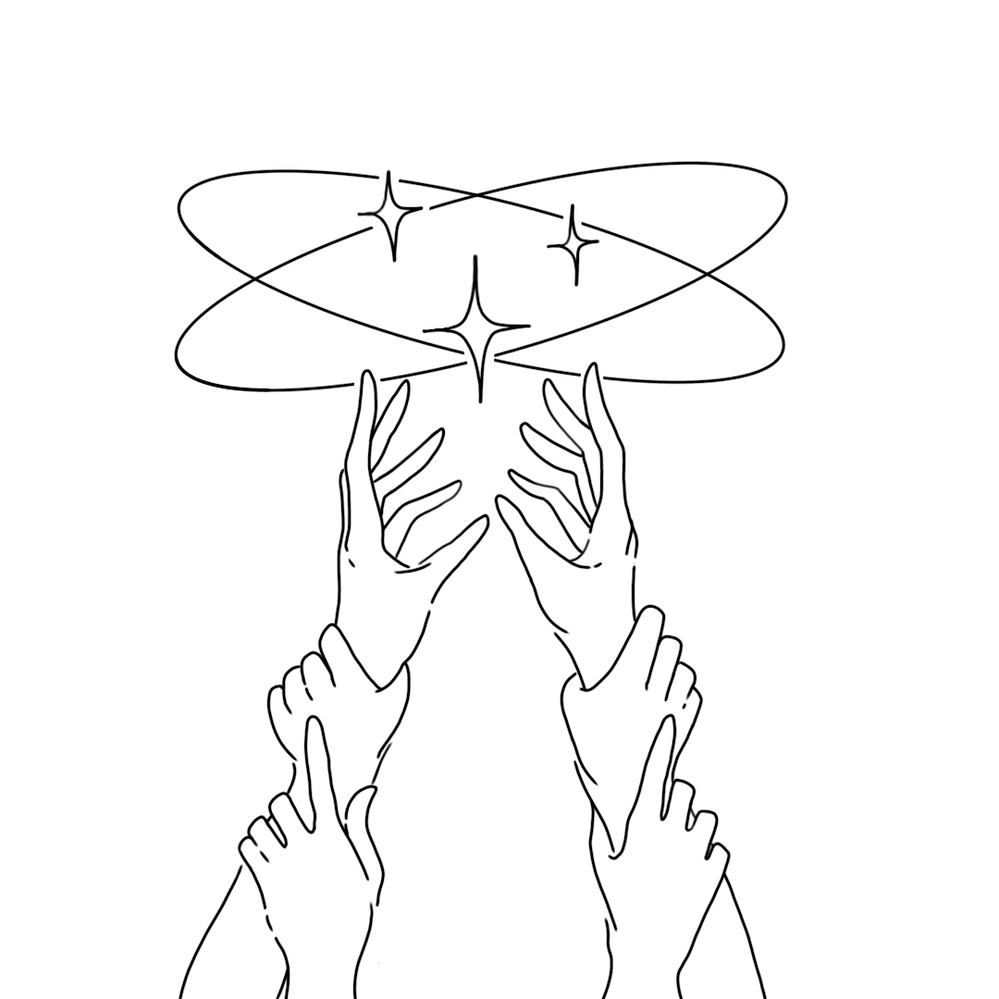 Samsung, I've learnt, translates from Korean to English, meaning three stars. I decided to include the significance of its name into my design. Also, earlier this year, Samsung announced its vision advancing forward, "Together for tomorrow". I've chosen to represent this through three pairs of hands, two of which are supporting the first pair, aiming to reach for the stars as one. I believe the galaxy which Samsung provides opens up fresh opportunities for us, enabling progress into the future, alongside our lifelong supporters, whether it be family or friends.


I hope you enjoy my drawing and representation of how I value Samsung. Good luck everyone! :)
Good job! I feel so inspired reading this! Samsung, she should win it!