Wi-Fi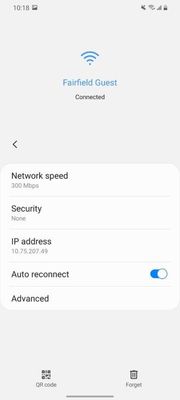 One UI 2.5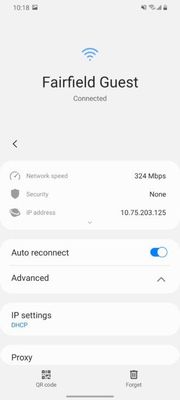 One UI 3.0
Speaking of settings, the advanced Wi-Fi settings freshened up with a more custom look and easier access to advanced settings, which are now under a single dropdown menu.
Bixby Routines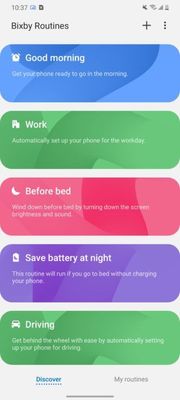 One UI 2.5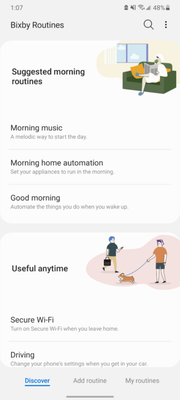 One UI 3.0
Bixby Routines now has a more refined UI. Samsung has categorized the presets and added a few new options for disconnecting and connecting to different Bluetooth devices and Wi-Fi networks as triggers.
Contacts & Phone
The Contacts and Phone apps received some decent improvements as well. You can now edit more than one contact at a time along with easily deleting or merging duplicate contacts. Search also an improvement, according to the changelog.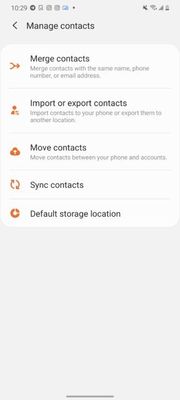 One UI 2.5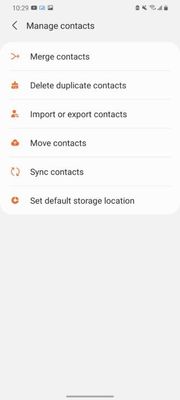 One UI 3.0
One of the new customization features Samsung is adding is actually letting you choose what the incoming call screen looks like. You can change the background color and the way the information about the caller is shown. The background can also be set to a picture or video of the users choosing.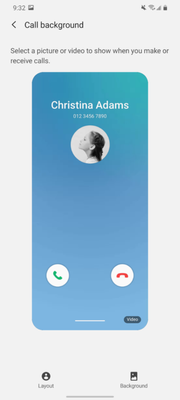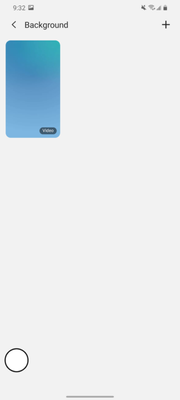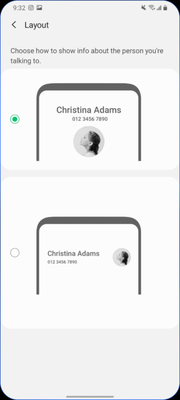 Samsung Internet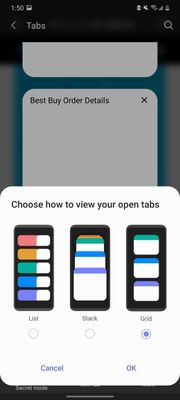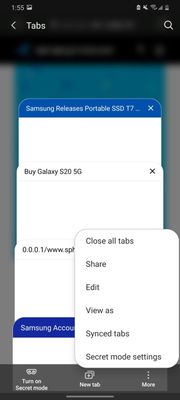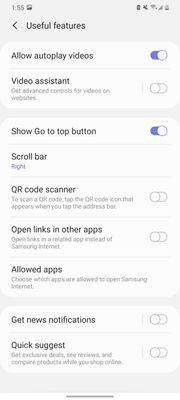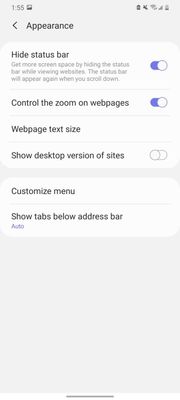 Samsung Internet received a few changes with version 13.0, the version that comes with One UI 3.0. Visually, the only major change is now scrolling hides the status bar icons and the new grid view for seeing open tabs. Samsung did also improve the menu layout, among other minor changes.
Samsung Pass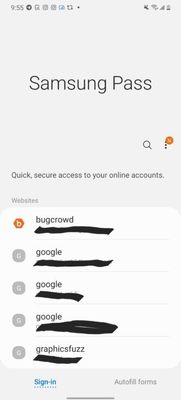 One UI 2.5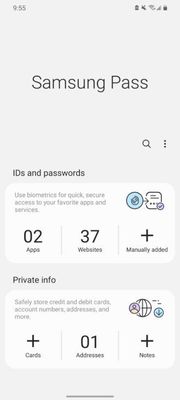 One UI 3.0
Just like most One UI 3.0 apps, Samsung Pass got a UI redesign. It now makes it a little easier to find your different options and sorts them into six different categories. Samsung also added a secure notes option to Samsung Pass in case you wanted to keep something there instead of Secure Folder or an encrypted note in Samsung Notes.
Gallery
The gallery app now has a newer UI. It switches to three photos across instead of four, which again seems like a change for taller screens. In the image editor, it also allows you to revert an edited picture to its original state after the edit is completed.
To add to that, Samsung claimed to improve the auto-focus and auto-exposure on the Galaxy S20. They also said they have made improvements to stabilization while taking pictures of the moon, but we'll have to test that separately.

Messages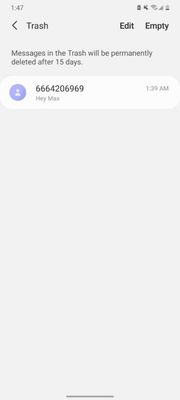 Messages got a nice little change with a new trash bin. After you delete a text thread, you have 15 days to go to the trash and restore it before it's permanently deleted.
Keyboard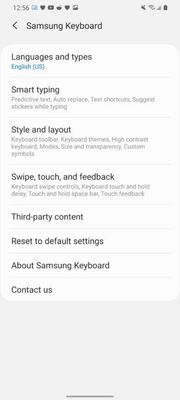 One UI 2.5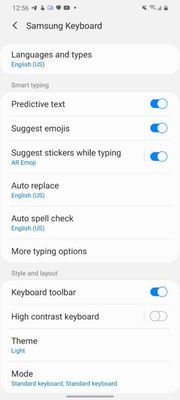 One UI 3.0
The keyboard didn't undergo many major changes. The settings did get reorganized but nothing new or major was added. In my limited usage of the beta, the autocorrect algorithm does seem to have been improved a bit.
Calendar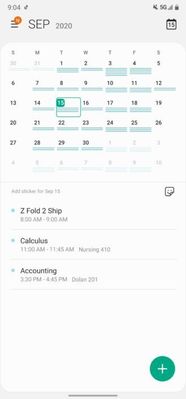 One UI 2.5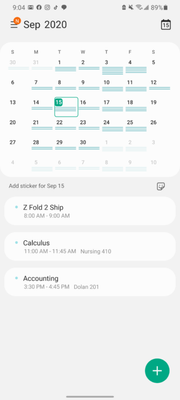 One Ui 3.0
Samsung's calendar app has a more refined UI now. The calendar events are now separated into their own cards instead of being one larger card.
In Summary
Samsung did a great job with One UI 3.0 in terms of refining what they've already done. Apps feel more consistent, it feels faster, and it's a good evolution for Samsung's software. There are not many new features, but the features they did add are meaningful and the changes they did make are great.
The one thing I just can't get over is the devolution of Samsung's design. Samsung went from a subjectively great design that made everything feel layered and made for the device to something that just looks and feels like it doesn't belong. One UI 3.0 moves more in the direction of aesthetically heavy Chinese ROMs compared to Samsung's greatly improved software in the past few years. Nevertheless, this is the UI Samsung is going with, and that's worth something, I guess! ---END
hi. how to i get 3.0 beta android 11.