Hi Samsung Members, 💙
From April to May of 2021, there was a Members Contest where you could enter a chance to win one of three prizes by simply downloading a Benefits Coupon from the Samsung Members App. As the Members Contest has ended for a while, we have reached out to the winners, and would like to congratulate @Tralax, @Samsung_evKg4SL, and @nyduan for winning one of the Indigo Oui Organic Cotton Queen Sheet Set, Vitamix A2300, and a Samsung Galaxy S21+ 5G!!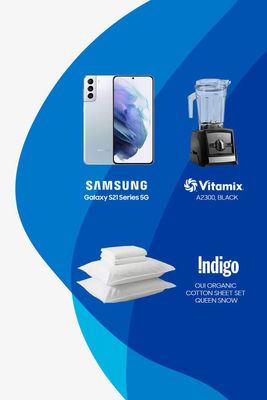 Before we check out this week's hot topics, make sure to engage in the Members Monday August post here!
[HOT POST ]
Wow, this week @defconphil shared his new Samsung Galaxy Z Fold3! Check out his post here and thank you for sharing these lovely photos to the community, we are excited for you!

[HOT KEYWORDS]
The most common keywords used this week are #GalaxyZ and #GalaxyS.
[WEEKLY HOT SOLUTIONS]
Are you looking to do a factory reset on your devices? Let's check out @Tallman's solution here and here!
Are you trying to complete the log in process for the Samsung Calendar app for a Microsoft account but having issues with inputting the server and domain information? Check out @Tallman's helpful solution here!
Are you trying to transfer your photos from your gallery to a USB storage? Once again, thanks @Tallman for providing a few solutions here!
Cheers,
The Samsung Members Team