Dear Members,
Something exciting is coming your way!
In the next few weeks, we will be talking all things PERSONALISATION and
we will be looking forward to hearing from you, our Community, on your
personalisation tips.
To start the conversation, tell us which wallpaper style you'd like to have
on your phone by voting for one of the options below
(eg . Type 1 in the comments box if you like the Maximalist aesthetic)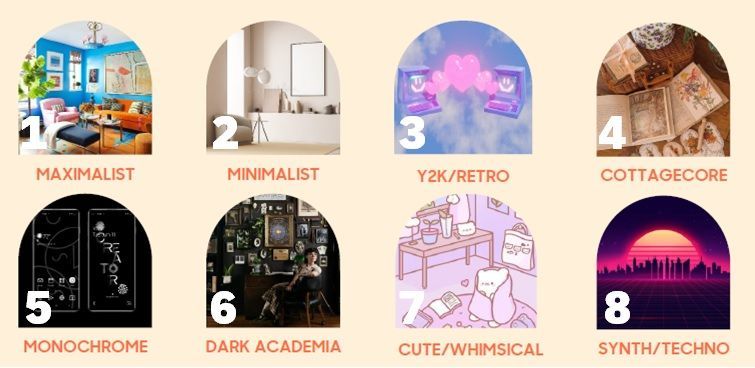 *hint hint* If we get enough interest, we might just offer a mobile wallpaper for
the style with the highest vote!