As mentioned, few months back, Qualcomm now officially announce their new chipset 'Snapdragon 8 Gen 2' today.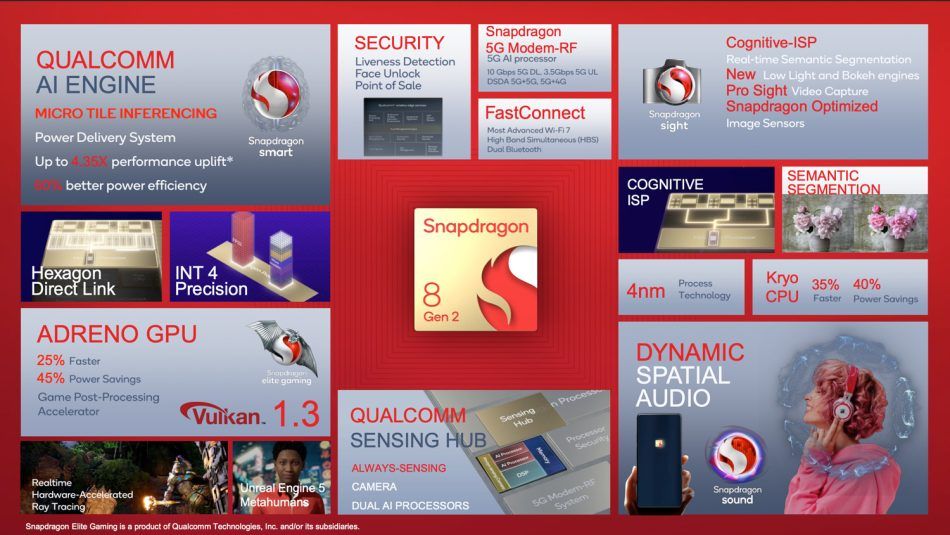 The all-new chipset come with CPU cluster arrangement, a ray tracing-capable GPU, high-end audio features, connectivity and a deeper infusion of imaging and machine learning. The new chipset is of course better than then 'Snapdragon 8 Gen 1'.
Here is the comparison: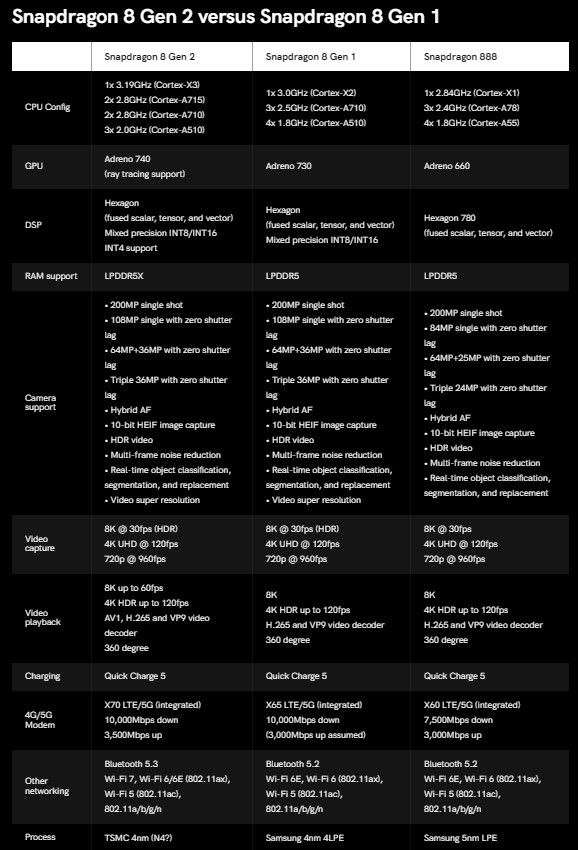 Other features include:
Qualcomm first processor to support AV1 playback, at up to 8K 60fps. All major SoCs heading to future Android phones now support AV1 decoding
Dual Bluetooth radios promise to double the connectivity range and speed up device pairing
Support new image sensors, namely the 200MP Samsung ISOCELL HP3 with real-time remoasiac, and Sony's quad digital overlap HDR video technology in the IMX800 and IMX989.
Added a second AI processor to its 4th generation Sensing Hub. Combined with 50% more memory, there's now twice the performance on offer here to leverage technologies like Qualcomm's always-sensing camera to apply privacy screen features
** Qualcomm has confirmed that their partners are working on Snapdragon 8 Gen 2-powered smartphones. Samsung isn't on Qualcomm's list as usual, but the Snapdragon 8 Gen 2 will be powering the Galaxy S23 series too
** As per details leak few weeks back, Samsung new Galaxy S23 series will all be using this new chipset
For more details, you can visit here:
https://www.qualcomm.com/products/application/smartphones/snapdragon-8-series-mobile-platforms/snapd...