Samsung's lineup of lifestyle TVs consists of four models: The Frame, The Sero, The Serif, and The Terrace. The Frame TV has been designed so that it looks like a photo or painting frame hung up on a wall. Moreover, it comes with a beautiful collection of artwork that can make your home look even better. Now, Samsung is adding even more artwork to The Frame.
The South Korean TV giant has announced that it has partnered with Thyssen-Bornemisza National Museum in Spain to bring artwork by Piet Mondrian and Wassily Kandinsky to its The Frame TV's art store. The two painters are called pioneers of abstract painting, and if you have The Frame TV at your home and someone who likes abstract art, you would be in for a treat.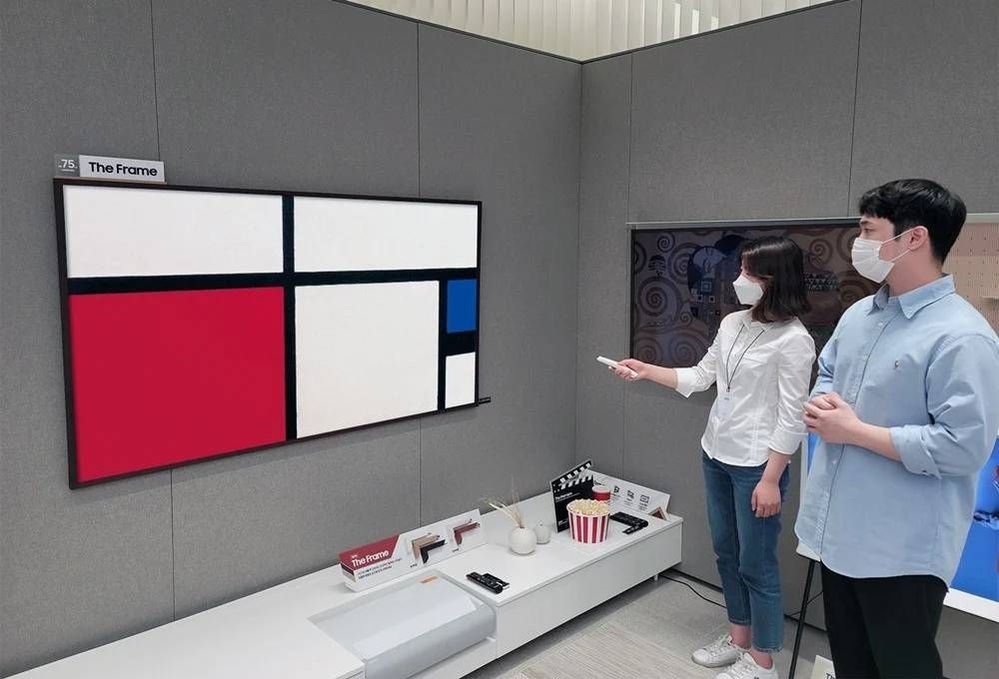 The collection of abstract artwork by Piet Mondrian and Wassily Kandinsky is now available on The Frame's art store in 4K UHD resolution. With this addition, Samsung's art store now has over 1,500 paintings from 40 famous art galleries and museums worldwide.
Samsung's The Frame 2021 TV
, which was
launched earlier this year
, starts at $999.99 for the 43-inch version and goes as high as $2,799.99 for the 75-inch version.
Il-Kyung Sung, Vice President of Visual Display Business at Samsung Electronics, said, "With this collaboration, you can enjoy a wider variety of representative artworks of the 20th century on The Frame TV. We are making it possible to experience more artistic value for our customers."
Haha...does not look a tv..more like a painting..