Options
Mark as New

Bookmark

Subscribe

Email to a Friend
We've clearly got a little bias on the subject, but Android has a long and storied history filled with its own triumphs and pitfalls. It's been well over a decade now since that first HTC G1 landed, the inaugural Android smartphone, and things have changed drastically since then. Being "first" might make you think the G1 was the most influential Android phone — but was it, really?
The same goes for the
OG Moto Droid
or
HTC Hero
. Sure, these were
important
phones, but when you look at the state of Android today — from phones and hardware to software features — it's not the same. We have a certain sense of nostalgia for them, but they're remembered less for their impact than their position as a part of our collective Android childhood.
It's subjective, but after much deliberation, these are the ten Android phones we think had the greatest impact and influence.
The Moto Droid may have established Android as a competitor to the iPhone, but the Samsung Galaxy S2 is how Android became mainstream. The combination of great hardware, good software, and Samsung's global presence propelled the Galaxy brand into widespread popularity. Ultimately, Samsung would trade positions with Apple in dominating the market — and bring Android along for the ride.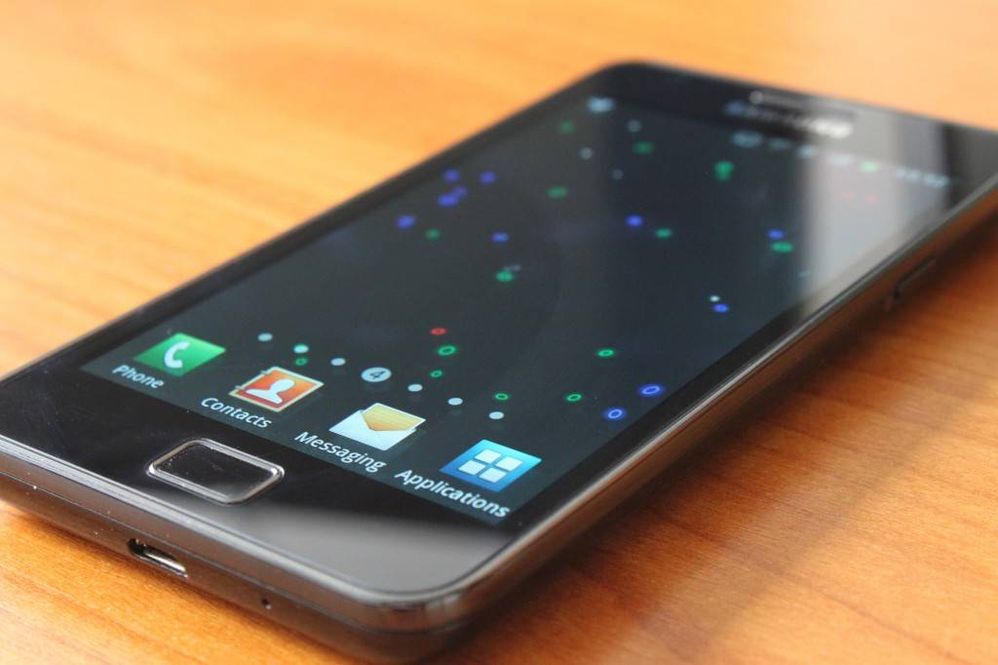 Galaxy S2
The Galaxy S2 was powered by an Exynos 4210 processor, with 1GB of RAM and 16GB of internal storage. It shipped with Android 2.3 Gingerbread and was later updated to 4.1 Jelly Bean. The phone also included a few features uncommon at the time, like HDMI video out.
The Galaxy S2 received positive reviews for its performance, camera quality, and hardware build. It sold very well worldwide - 10 million units were shipped in the first five months. While the original Galaxy S was successful in its own right, the S2 cemented Samsung's position as the dominant maker of Android phones, a position it has held onto.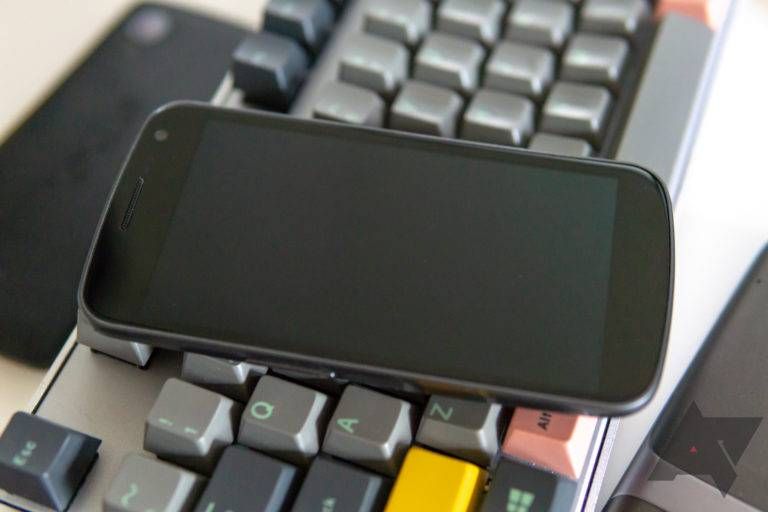 The Galaxy Nexus was Samsung's second time manufacturing a phone for Google and the third Nexus. It had a TI OMAP 4460 processor, 1GB of RAM, 32GB of storage (with no SD card slot), and a 4.65-inch 720p AMOLED screen. A 5MP camera was located on the back, and a 1.3MP shooter was on the front. Big design changes included a push away from hardware navigation to on-screen buttons and a shift away from removable storage.
The phone received primarily positive reviews at launch. In our post from 2011, Ron Amadeo wrote, "The hardware is great, the screen is beautiful, and it's the only phone that won't be saddled with OEM skins and waiting for updates. [...] This is, hands down, the best Android phone available. Go buy it."
Not all versions of the phone were created equal; the Verizon LTE-equipped model burned through its battery incredibly quickly, and Google Wallet support for then-new contactless payments varied. At the time, the lack of expandable storage was also a major point against it — this was before most phones dropped the feature, though some still appreciate it.
Ultimately the phone never sold well outside the Android faithful, and it didn't age too gracefully given the fast-paced improvements of the era. (Further confirmed by our recent re-assessment). Still, the Galaxy Nexus was the hardware Android 4.0 ICS was made for, and it had a huge impact on phones that came later.
For several years, smartphone screens rarely passed 4 inches diagonally. This made them highly portable and pocketable, but as applications become more feature-packed, the desire for larger displays became apparent — no matter how much a particular company might have argued otherwise.
Samsung answered the call for larger screens with the original Galaxy Note. It was released in Europe and other markets in late 2011, and it came to the United States in February of 2012. The phone had a 5.3-inch 800x1280 AMOLED screen, which was massive for the time, but pretty small by today's standards.
Other specifications included a 1.5GHz Qualcomm Snapdragon CPU (or an Exynos processor outside the US), 1GB of RAM, 16GB of internal storage, and Android 2.3.6 Gingerbread. It also included the ever-useful S-Pen, which could be used to scribble notes and annotate screenshots.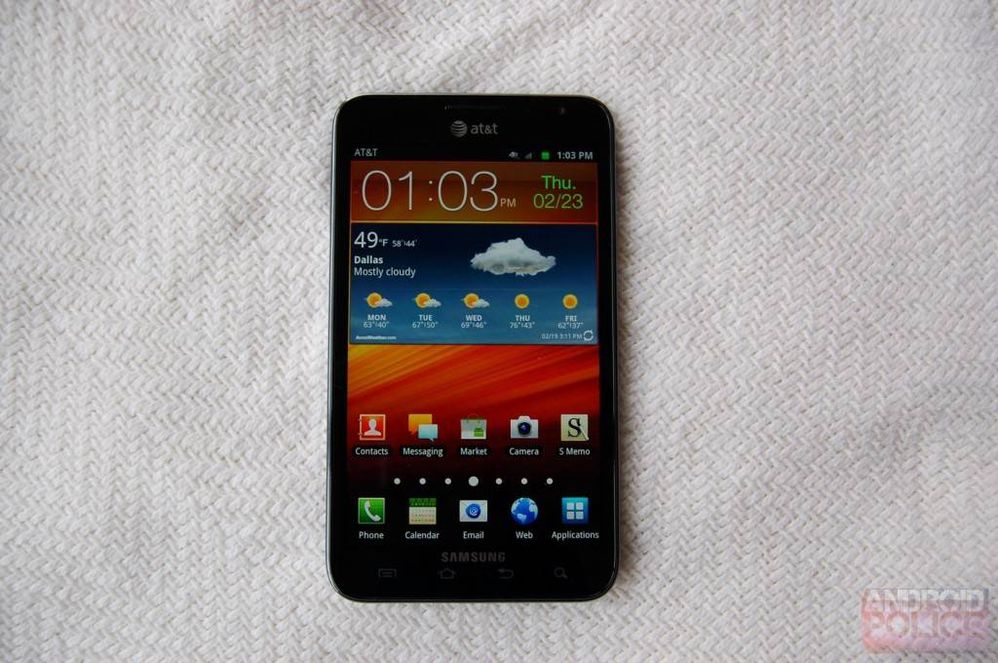 As
our review from 2012
points out, the Note was a great device when it was released. The screen was excellent (once you got used to the size), the battery life was good, and it supported 4G LTE. The only real downside was the software; it shipped with Gingerbread after Ice Cream Sandwich was released, and many of the apps didn't really take advantage of the larger screen.
In less than two months, and before it even arrived in the US, the Galaxy Note passed one million units sold, proving once and for all that there was a market for larger devices. The big-screen smartphone gold rush was on. Other manufacturers eventually made competing phones, and even Apple finally admitted defeat, jumping on the big-screen bandwagon in 2014 with the iPhone 6.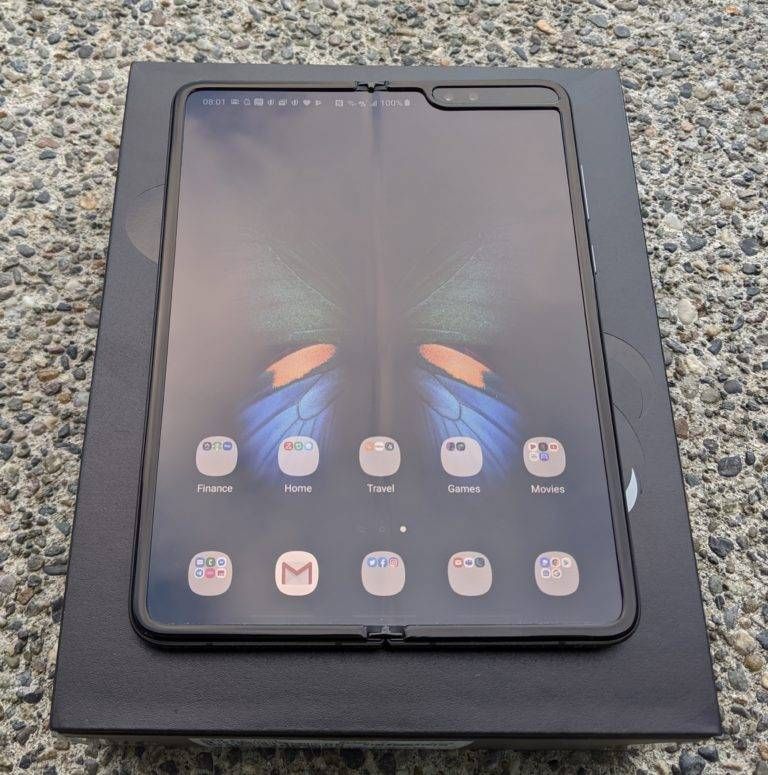 Following those delays, it saw a limited release with revised hardware in September 2019. (If you're curious about how it held up, we did a hands-on.) Samsung's inarguable foldable has already spun-off two follow-up phones as well: The Galaxy Z Flip and the much-improved Galaxy Z Fold2. Competitors like Huawei, Motorola have also released their own folding phones, and several other companies are planning flexible, foldable, or rollable models for the future. The future is foldable, by all accounts and company plans; it's just a matter of dropping prices and improving materials.
Despite its manufacturing issues and still-questionable build quality, the OG Galaxy Fold deserves a place on this list. It may have been narrowly beaten as the "first" foldable to the market by the Royole FlexPai, but the Galaxy Fold's impact was immeasurably greater, and it signaled an appropriate reassessment of how software will need to change for this new paradigm. This is a form factor we'll absolutely see more often in the coming years.