#MyStorywithGalaxy – share your experiences with Galaxy.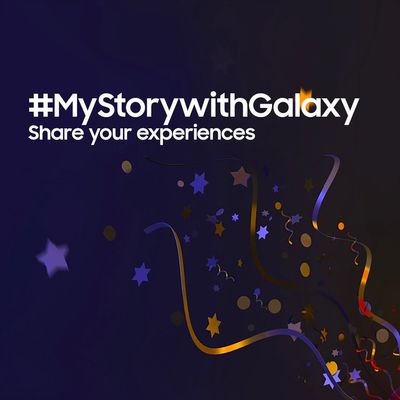 Dear Samsung Members,
Welcome to the Unpacked Together Community Board!
We would love to hear about your excitement regarding the upcoming Galaxy Unpacked Event taking place on January 14th, 2021 at 10am EST.
Check here for more details: https://www.samsung.com/ca/
Pre-register for the live stream here: https://www.samsung.com/ca/unpacked/
This year, we would love to hear about your current experiences with Galaxy and how your device(s) are woven into your daily lives.
Please share your 2020 story with Galaxy - such as memories with your family, friend and artwork, etc.
e.g. Your unforgettable moment with family or loved ones in 2020 captured by Galaxy
e.g. Your artworks created using Galaxy S pen, photo, video, etc.
e.g. Your accomplishment or personal training goals using Galaxy
We suggest that you make the video using 'stories' function from the Galaxy gallery app.
* Please share videos you have created on your social channels (ie. Facebook, Instagram, Twitter etc.) and on this Unpacked Together Board.
* Don't forget to add the Hashtags: #SamsungMembers #SamsungCanada #MyStorywithGalaxy and to Tag @SamsungCanada in each post!
We look forward to your epic stories!
From,
Samsung Members Team