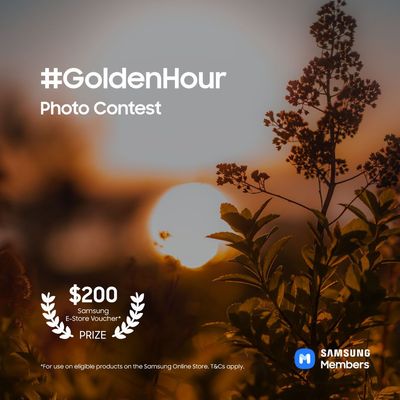 Capture the most magical time of the day with your Galaxy phone and stand to win!
How to Participate:
1) Upload your photo following the golden hour theme to the Samsung Members App (Community or Galaxy Gallery).
2) Hashtag #GoldenHour in your caption.
3 winners will be selected based on the highest number of Likes, and each will walk away with a $200 Samsung E-Store voucher.
The contest runs from 17 to 31 May 2022.
[Terms & Conditions]