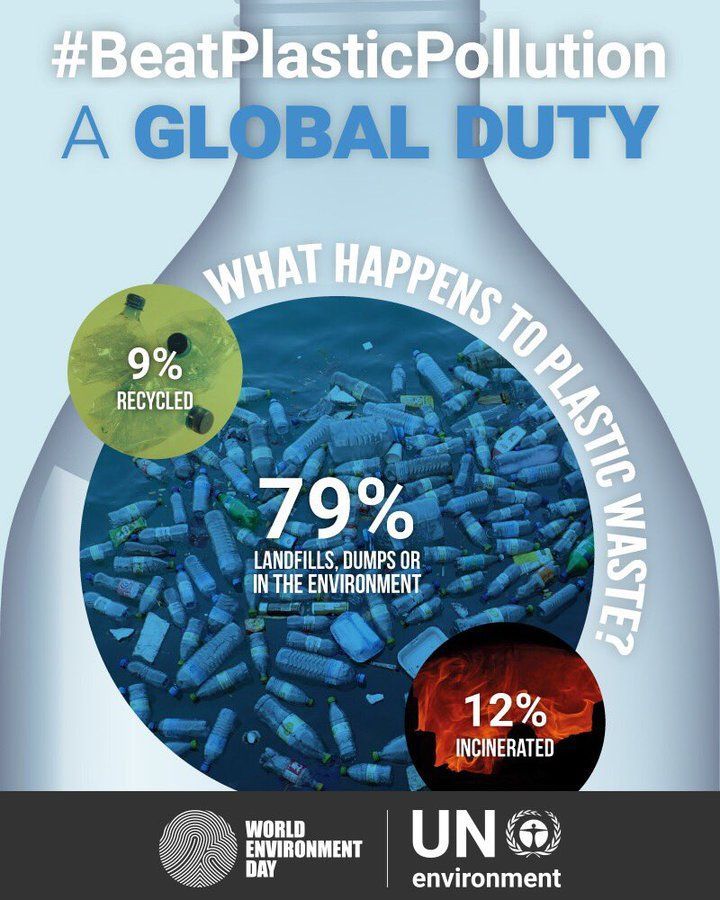 Photo: UN Environment Programme (@UNEP) Twitter
World Environment Day is celebrated annually on 5 June to promote environmental awareness and protection.
This year marks the 50th anniversary of World Environment Day, established by the United Nations General Assembly in 1972. Over the past 5 decades, World Environment Day has grown into one of the world's largest environmental advocacy platforms. 10 million people around the world attend events, activities and actions online or offline.
World Environment Day 2023 is hosted by Côte d'Ivoire in partnership with the Netherlands. The 2023 campaign #BeatPlasticPollution will focus on solutions to plastic pollution. It highlights regional and international policies, technologies and innovations that provide real, lasting solutions to this global problem.
Let's work together to save the world.