Options
Mark as New

Bookmark

Subscribe

Email to a Friend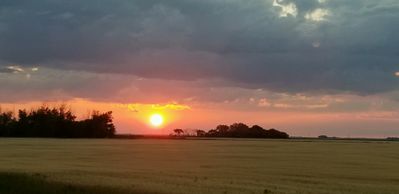 This photo was taken from my s8+ from summer last year. Seeing this photo from my gallery gave me an insight that life is beautiful. The beautiful hues of colors created by the sun when its sundowning reflects our lives. Life is full of colors from lighter to the brighter and to the darker color. And one thing is for real and for sure that God is good all the time. Even we reached the darkest color of our lives He remains faithful to us, He constantly give us the brightness of the sun every morning. New beginning and new chance to become better us.
Options
Mark as New

Subscribe

Email to a Friend
As iv taken a differwnt ppsitive path in this thing they call life.
Just wen i rhought i knew myself...
I relised not only did i like my selfies n certain loved ones takwing my photo
Bit that im photogetic due 2 my unique beutifull **bleep** looks
But also my expresseve face!!
W border line personality im very sensative 2 emotion people n enviremenyal vibes
So my face says it all
Especialy when a camera persons all ip in my grill!!
Of course im gonna make natraul faces strike afue poses!!
I dont fake it till i make it veey well so my photos r raw n real !!