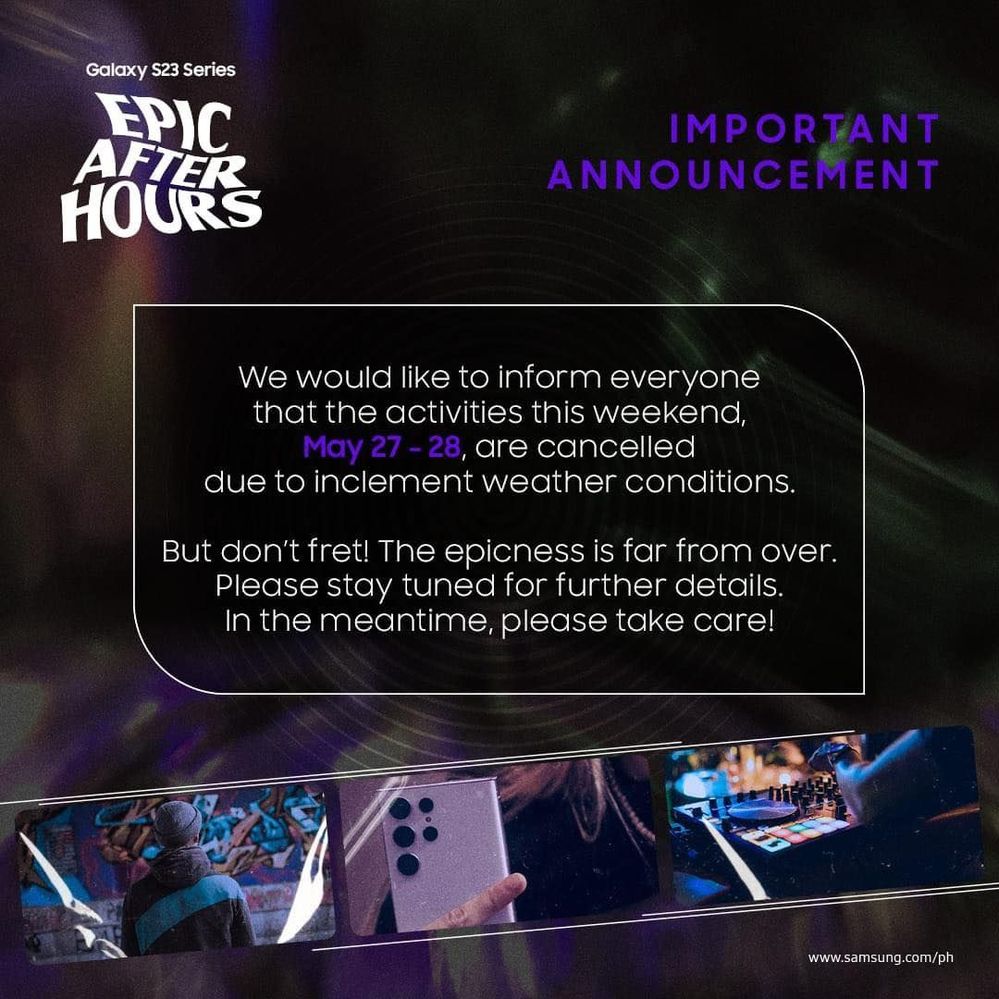 Hey Members!

The Epic After Hours at the BGC Amphitheater is CANCELLLED from May 27-28 due to bad weather.

We're just as bummed as you are 😔😔But we'd like to let you know that we're not stopping here!

Stay tuned for further updates and let's tear up the night with the #GalaxyS23 Series soon!