Is this a joke? Freebie unavailable hence cannot buy the tablet at all. Lol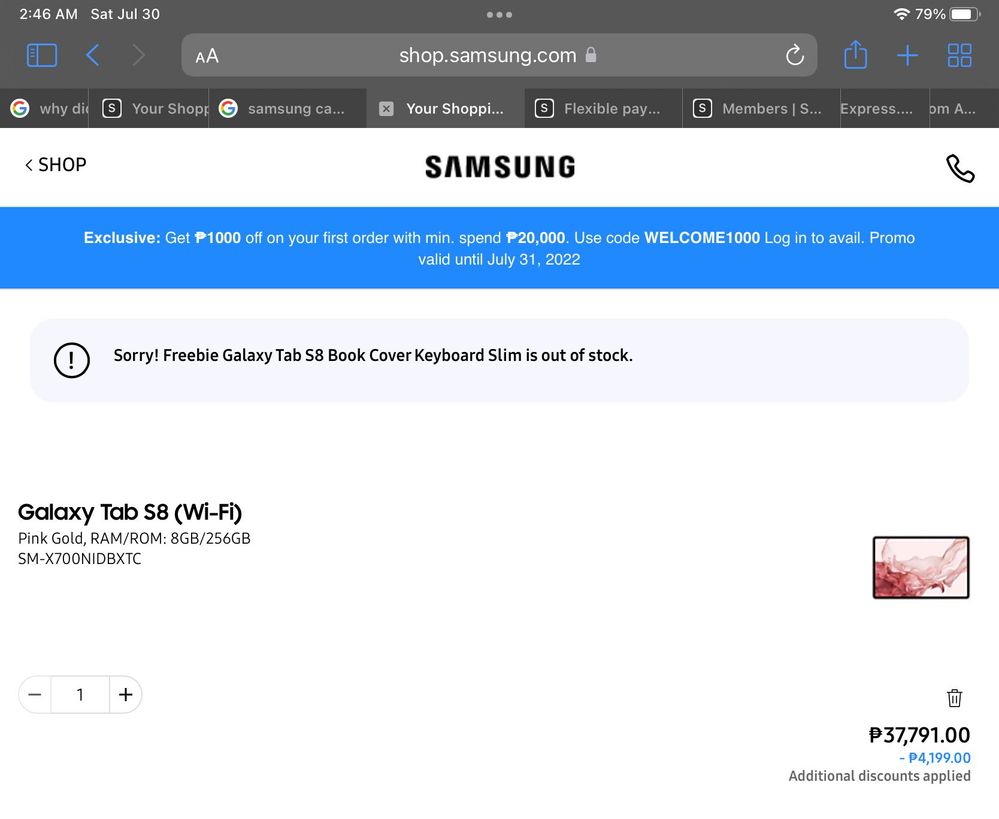 It's only the book cover that's out of stock.
When I bought my Tab 8 in a physical Samsung Store, the cover is already included in the package. That's why, in my opinion, better buy the things you want personally.
As I always saying, because I learned from my experience, buying online is not a good idea. The product(s) very looks promising. But when you receive it, a disaster. Advice, buy it in the Samsung Store.