Hey Members!
‌Our very own Samsung Makers contribute to our community in a wide variety of ways.

They will begin their new journey with the new title of 'Samsung Member Stars' -- a title to signify how they are makers of a brighter Galaxy future in Samsung Members!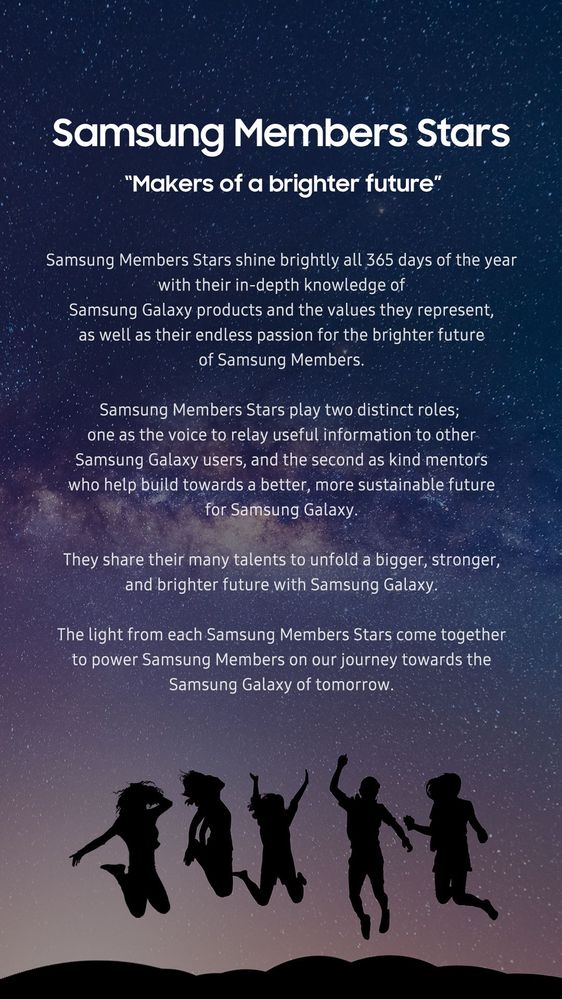 We hope the synergy from Samsung Members and our Stars can create a much brighter Samsung Galaxy future through various activities all across the globe.
We'd like to thank everyone for your support of both Samsung Galaxy and Samsung Members.
Please look forward to our Stars' future endeavors! 😊