why is it that a person on Facebook is using Samsung Promo scram and Samsung does not take action on her named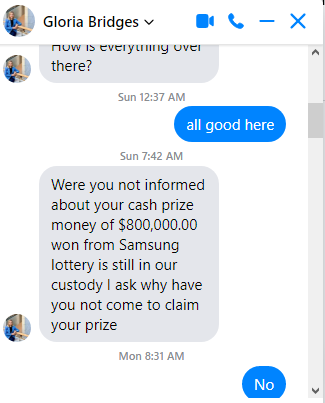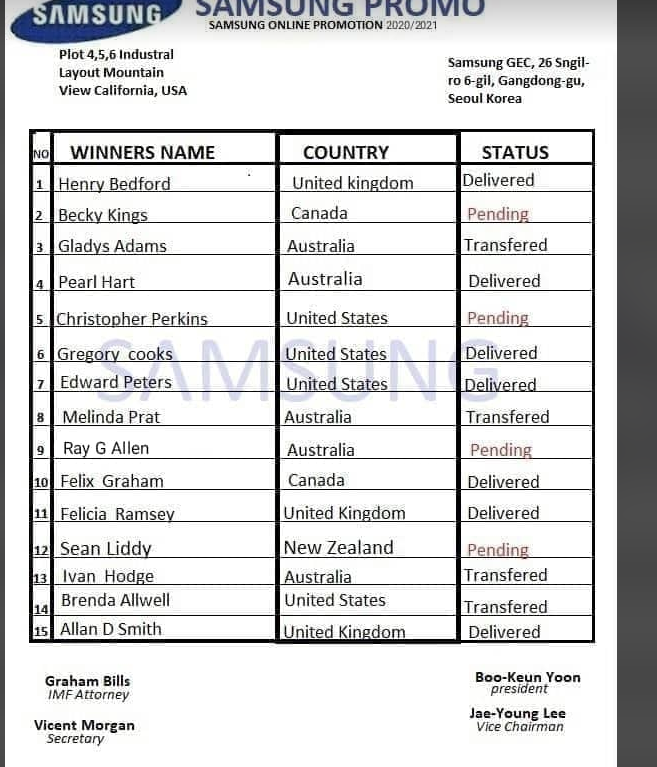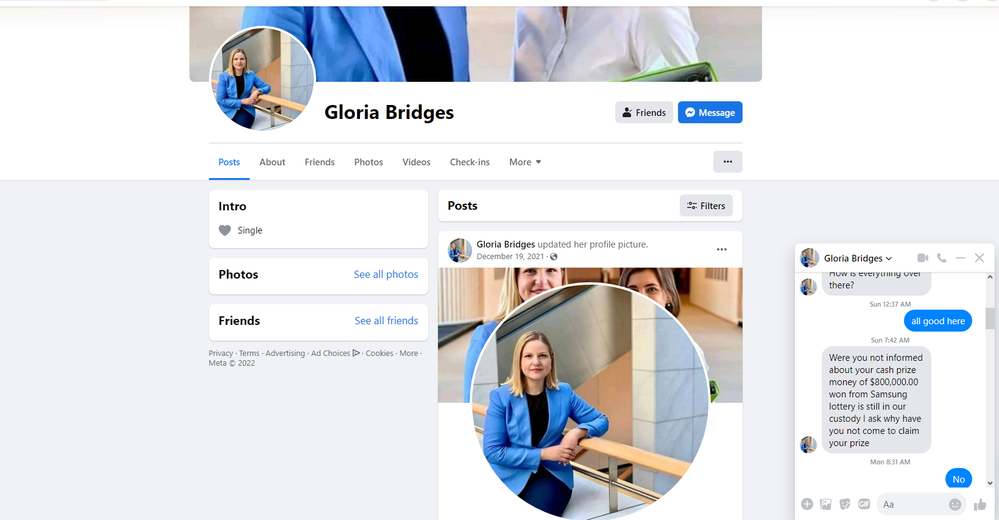 in Facebook is Gloria Bridges
Just don't click any links they send you
I think there's little Samsung can do, these things come and go extremely fast.

The address they list for Korea is an ecological reserve, amongst other things.
The USA address is shady as hell too.
Hi @rgallen9, unfortunately scammers are difficult to manage as they operate on all social platforms both public and private, and in direct messages/emails where Samsung have no control.
To protect yourself from online scams, I suggest doing following checks:
- Did you recently enter on our official social platforms? E.g Facebook, Instagram, Community, etc. If you didn't, then we wouldn't have a reason to contact you.
- Who is contacting you? Should you win a contest, Samsung will contact you from the official accounts used so check for a verified tick (or 'Manager/Moderator' flair on Community).
- Do not click any links sent to you by unofficial accounts.