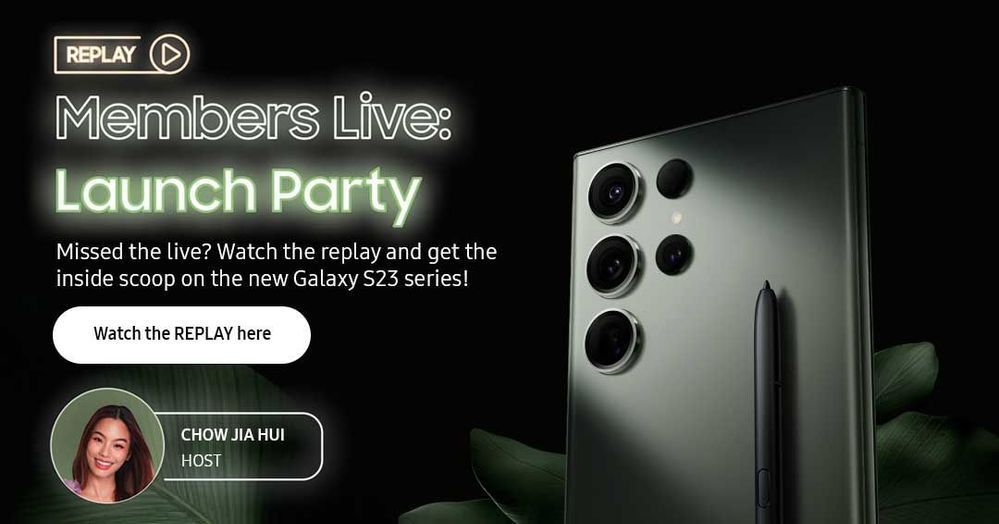 Dear Samsung Members,
Thank you for joining our Members Live: Launch Party yesterday!
We love your enthusiasm; all those likes and chat messages!
And we hope you learnt more about the Galaxy S23 Series and feel excited about our new EPIC features and those EPIC nightography shots you would be able to take.
If you didn't manage to join us, fret not, you can still watch the replay of our livestream here.
See for yourself what the new Galaxy looks like and can do, the kind of photos you can have, and learn some tips along the way!
Do check in back often as we share more news on the Galaxy S23 Series!