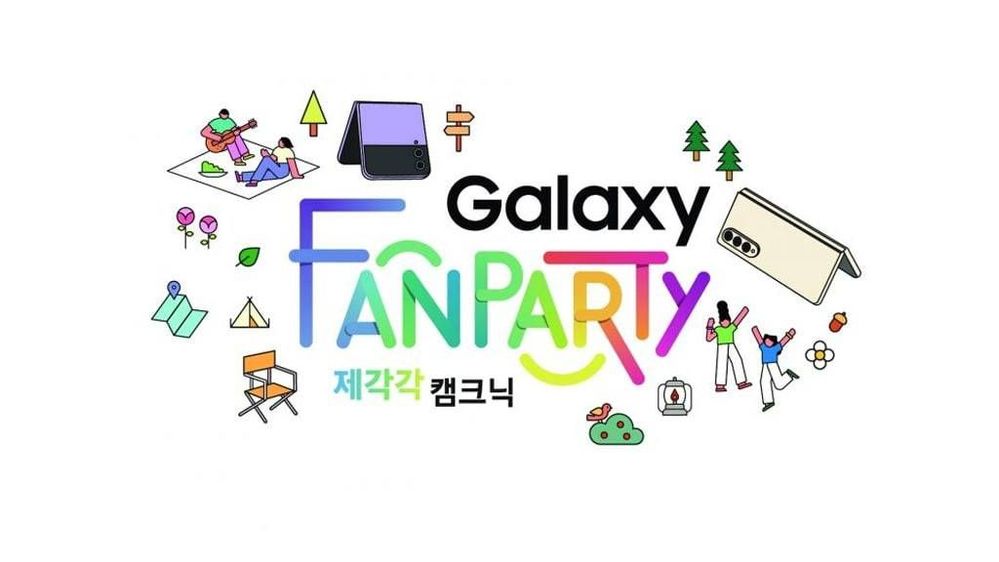 Samsung
announced that it's organizing a
Galaxy Fan Party
next month in South Korea, which will be a combination of camping and picnics. The company has started taking applications for the Galaxy Fan Party and is planning to invite around 2,000 people, who have a Galaxy device.
In contrast, the South Korean tech giant first started the Galaxy Fan Pary back in 2018, which is a cultural event, that lets Galaxy users share the experience of using the Galaxy and connect with fans. The company confirmed that this year's Galaxy Fans Party will be held on October 8th, while you can apply until Sep. 28.
Applications:
Applications for Samsung.com – From September 15 to 28
Applications for Galaxy Campus Store – From September 15 to 25
Among the 2,000 people that will be invited, 1,000 will be Galaxy 'steamed fans' and one accompanying person. Described by the concept of 'Knick', the party will express the Galaxy Z Fold 4 and Galaxy Z Flip 4's various angles from various perspectives of consumers.
In case you are interested in stage programs, there will also be a stage program where you can fully enjoy the campknic. Interestingly, Samsung revealed that all Galaxy Fan Party participants will get an Everland ticket and food and beverage tickets on the same day with an opportunity to rent a Galaxy Z Fold 4 or Z Flip 4 on a daily basis.
Detailed info about Galaxy Fan Party and applications can be submitted

Is this only available for residents of SK?