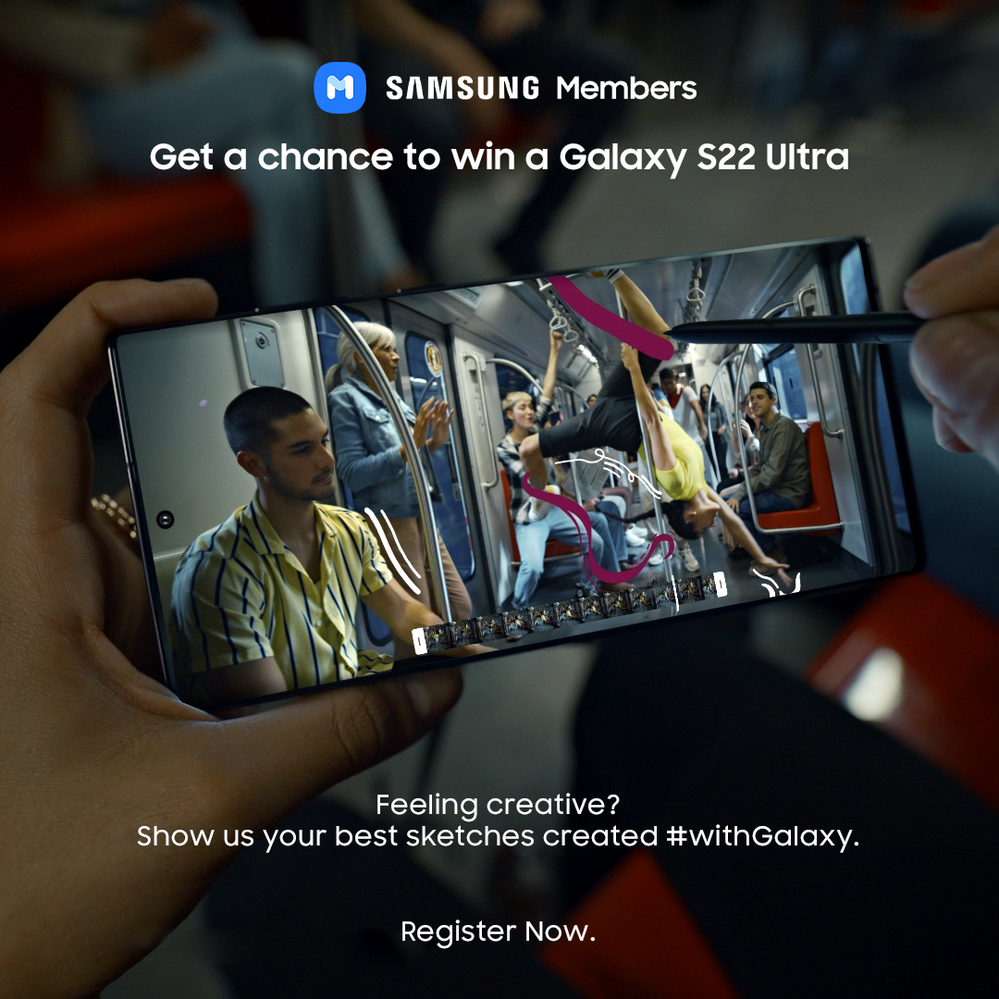 Congratulations to our winner, oh-well!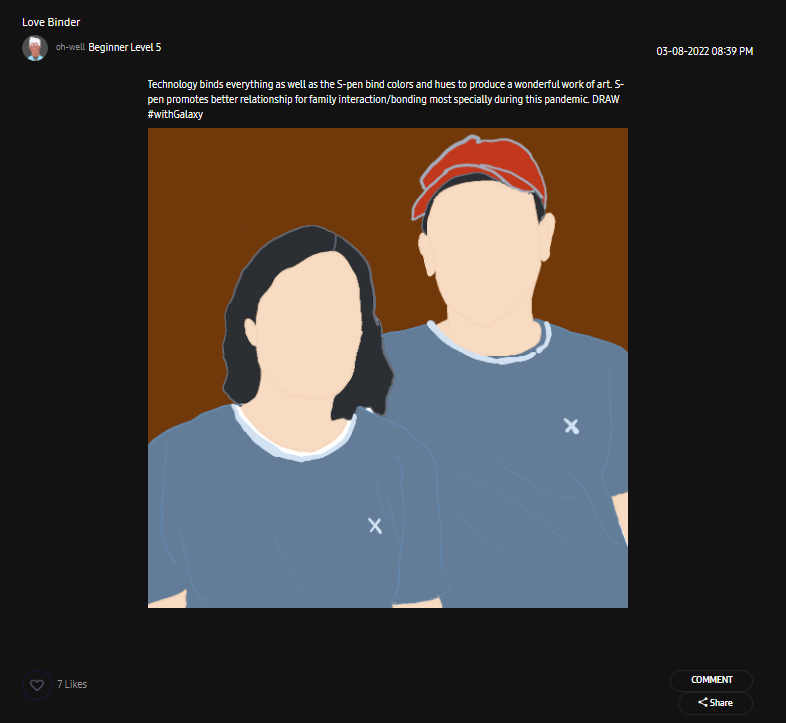 You just won a Galaxy S22 Ultra! We will be reaching out to you soon to confirm.

To everyone else, thank you so much for participating in this contest. We have a lot more in store for you, so keep tuned to Samsung Members!

Thank you, and see you in the next one!
xxxxxxxxxxxxxxxxxxxxxxxxxxxxxxxxxxxxxxxxxxxxxxxxxx
Got a stylus and an idea? Show us your creative side and you might just win a Galaxy S22 Ultra!

All you need to do is:

1. Showcase a doodle / drawing you made (on blank canvas or a photo) using S Pen.
2. Entries must be submitted through the proper entry channels
3. 1 winner will be selected to win a Galaxy S22 Ultra

Easy right? We're excited to see your artistic side, Members!

Here's how to join:

STEP 1: Register via Samsung Members App
- Go to Draw #withGalaxy Banner on your Samsung Members App to register.

- Enter the following details:

o Name (First name, Surname)
o Mobile phone number
o Complete Home Address
o E-mail address
o Samsung Members Community Username

STEP 2: Post entries via Samsung Members Community
- Go to the contest tab and click ENTER THE CONTEST hyperlink: Draw #withGalaxy (samsung.com)
- Share a photo of how you are working towards Draw #withGalaxy

Terms and Conditions
- Promo runs from March 5 to 19, 2022
- Deadline of submission of entries on March 19, 2022
- 1 winner of Galaxy S22 Ultra will be announced on March 21, 2022
- Multiple entries are allowed but not using the same photo

*Rules updated in accordance to DTI Fair Trade Permit No. FTEB-138484