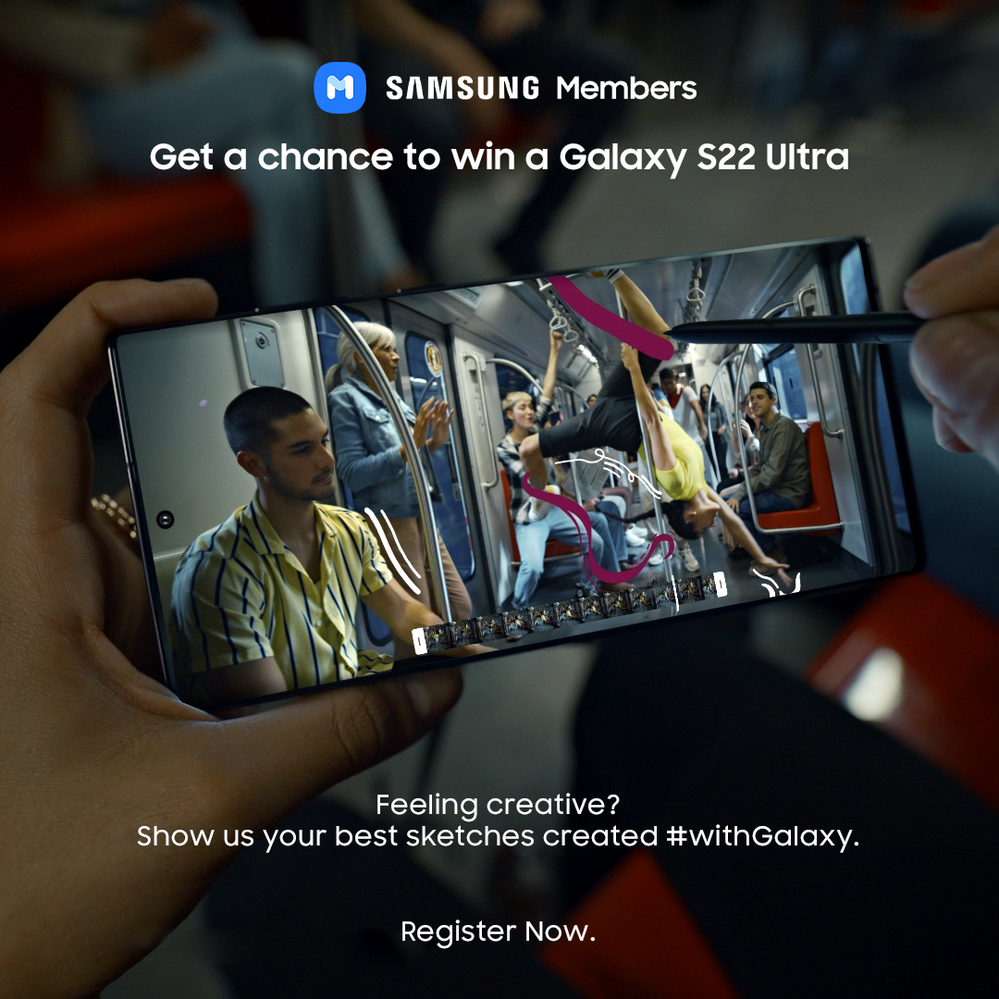 Congratulations to our winner, oh-well!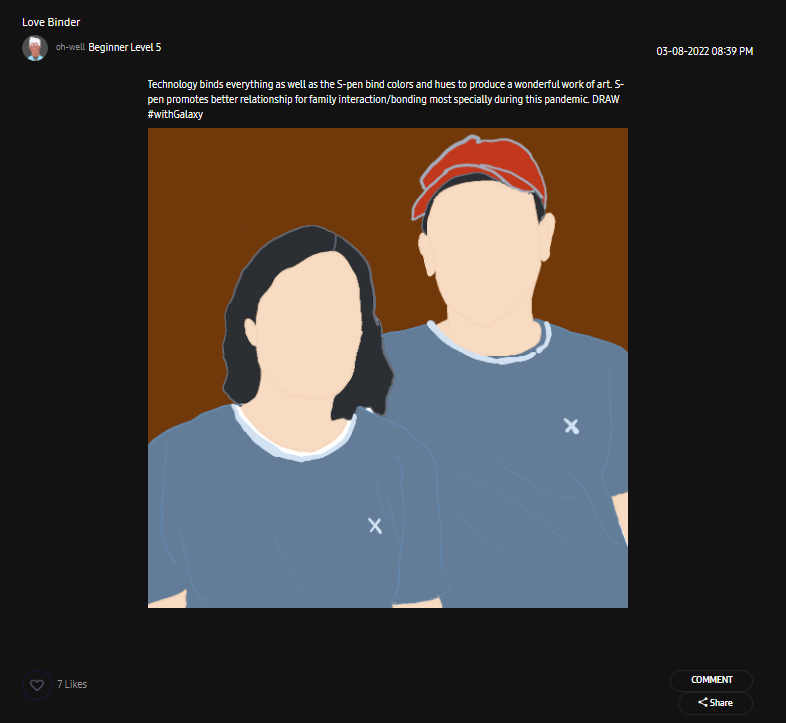 You just won a Galaxy S22 Ultra! We will be reaching out to you soon to confirm.

To everyone else, thank you so much for participating in this contest. We have a lot more in store for you, so keep tuned to Samsung Members!

Thank you, and see you in the next one!
xxxxxxxxxxxxxxxxxxxxxxxxxxxxxxxxxxxxxxxxxxxxxxxxxx
Got a stylus and an idea? Show us your creative side and you might just win a Galaxy S22 Ultra!

All you need to do is:

1. Showcase a doodle / drawing you made (on blank canvas or a photo) using S Pen.
2. Entries must be submitted through the proper entry channels
3. 1 winner will be selected to win a Galaxy S22 Ultra

Easy right? We're excited to see your artistic side, Members!

Here's how to join:

STEP 1: Register via Samsung Members App
- Go to Draw #withGalaxy Banner on your Samsung Members App to register.

- Enter the following details:

o Name (First name, Surname)
o Mobile phone number
o Complete Home Address
o E-mail address
o Samsung Members Community Username

STEP 2: Post entries via Samsung Members Community
- Go to the contest tab and click ENTER THE CONTEST hyperlink: Draw #withGalaxy (samsung.com)
- Share a photo of how you are working towards Draw #withGalaxy

Terms and Conditions
- Promo runs from March 5 to 19, 2022
- Deadline of submission of entries on March 19, 2022
- 1 winner of Galaxy S22 Ultra will be announced on March 21, 2022
- Multiple entries are allowed but not using the same photo

*Rules updated in accordance to DTI Fair Trade Permit No. FTEB-138484
1 Solution
Hello Members,
Please allow us to clear up a few things.
1) Here at Samsung, we highly value integrity. The draw for this contest - and all contests we run - was performed in the presence of a DTI representative.
2) We acknowledge that the chosen winner of the Draw #withGalaxy contest did not meet the minimum requirements as stated in the terms and conditions.
3) In this regard, we have decided to redraw the winner. It will once more be performed in the presence of a DTI representative.
We deeply appreciate this Community for your diligence. Please know that we always strive to ensure that the contests we run are fair for everyone involved. Rest assured that we will endeavor to be clearer in any and all of our communication and be more conscientious in our activity implementation.
Thank you for your utmost support as always.