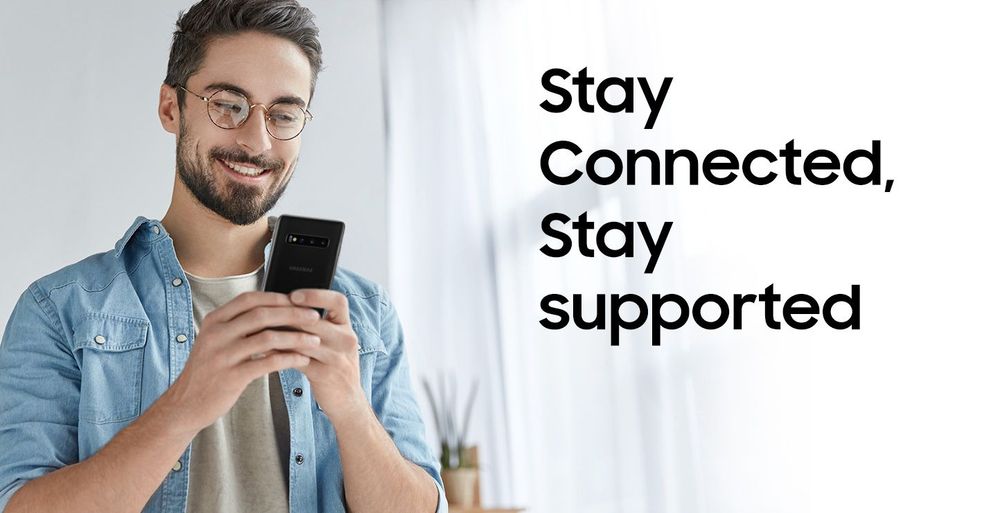 "How to get fast and safe mobile remedy"
If you have issues or questions about your Galaxy, connect to Smart Tutor!
Tech experts will help you find quick and easy solutions wherever, whenever.
① Three important features of Smart Tutor
'Smart Tutor' lets you share your screen with tech experts
so they can help solve your device-related issues.
Here's how it works.
#1 Access will be easier through online remote support.
#2 Tech experts will diagnose and take control of issues.
#3 Various features will make your experience safer and more convenient.
② How to use Galaxy Smart Tutor
'Smart Tutor' is also available on the 'Get help' in 'Samsung Members' app!
Tab 'Learn more' below and find out how to use Galaxy Smart Tutor quick and easy.
③ When should you use 'Smart Tutor'?
Here are various scenarios in which you can get remote support
and some frequently asked questions.
#1 Smart Tutor use cases
☑ Setting up accounts for Samsung, Google, and other email services.
☑ Inquire about display / battery performance and errors.
☑ Guidance on adding widgets or setting up calling, messaging, and Bluetooth.
☑ Information or support on installing Android OS, app updates, data transfers, backup, and restoration.
#2 Frequently Asked Questions
Q) Is 'Smart Tutor' useable on every Galaxy model?'
A) 'Smart Tutor' works on all Android 2.4 smartphones/tablets.
Google Experience Devices (GED) are not supported.
Q) The app doesn't automatically delete itself after I'm done. Is this safe?
A) Under no circumstance will 'Smart Tutor' leak information.
Q) Can the tech expert see my personal information?
A) The tech expert can access all categories for diagnosis purposes.
However, you can always block the expert by denying the pop-up messages.
Click the button below to find out more about 'Smart Tutor.'
Experience the 'Smart Tutor' service through the page in the link.
Options
Mark as New

Subscribe

Email to a Friend
Options
Mark as New

Subscribe

Email to a Friend
How about wifi network connection