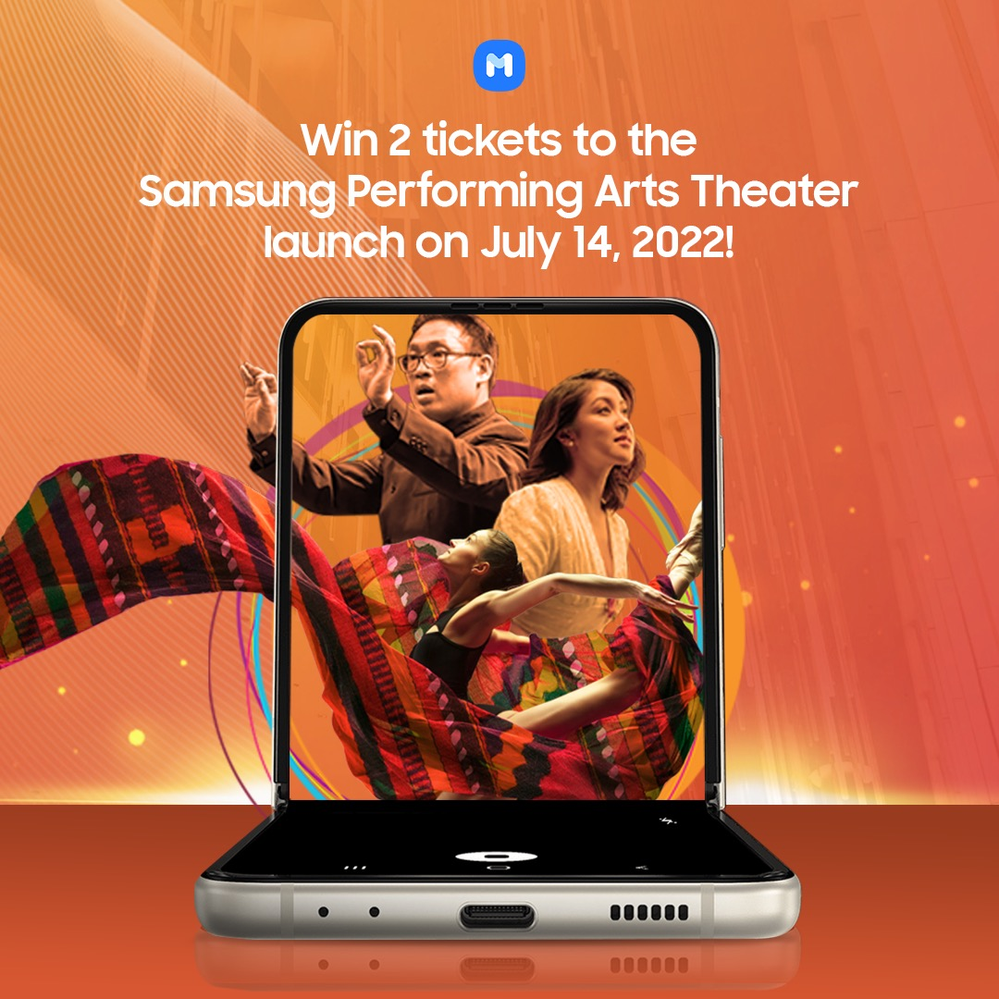 Congratulations to
AntonioPaolo and ceebeebee
Our winners of tickets to the Samsung Performing Arts Theater Launch Night!
We can't wait for you to post your photos from the event!
------------------------------
Hey Members!

We're giving four Members (and you get to bring a friend!) a chance to join us in the grand launch of the Samsung Performing Arts Theater at Circuit Makati.
Witness a night like no other filled with music and performances from some of the country's veteran theater artists and top performers including Ryan Cayabyab, Christian Bautista, the Manila Symphony Orchestra, among others.
Here's how to join:
How ready are you for the launch? Post a photo of your dapper self in formal attire captured #withGalaxy in the comments!
This activity is open for residents of Metro Manila only. Winners will be announced tomorrow at 5pm.
Good luck, and see you there!