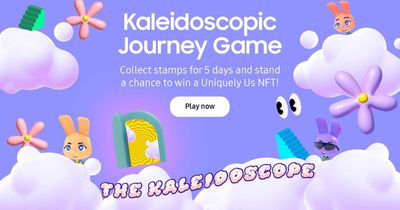 Congrats to the 60 lucky winners of the Kaleidoscopic Journey Game! 🎉

You have been chosen to enter The Kaleidoscope, a vibrant and colorful world which celebrates diversity and uniqueness, alongside other Samsung Members across the region!


Winners will be able to view their Uniquely Us NFT directly on their NFT wallet directly from Samsung Members Web page or from the Samsung Members APP Benefit section.

Each NFT holder will be also able to redeem an exclusive animated mobile paper that you will be able to download from your NFT wallet.
Curious to know which Uniquely Us NFT avatar you have received? Check your NFT wallet now! now! Tell us who you are at our dedicated NFT Community forum HERE.


Learn more about Uniquely Us NFT collection HERE.