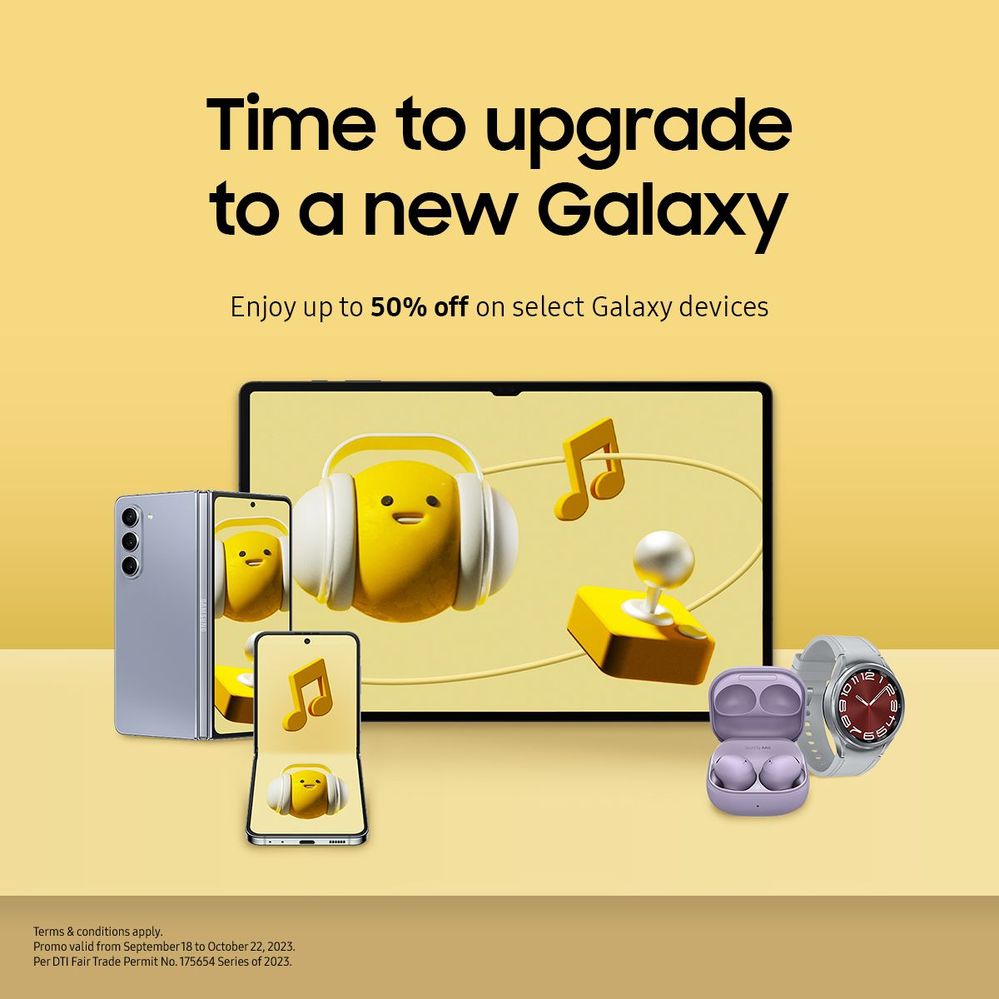 Hey Members: It's time for YOU to upgrade to the new Galaxy and enjoy some quality time!
#YouMake
is offering exclusive bundles, freebies, and discounts of up to 50% off on select Galaxy devices —
spr.ly/YouMake1

Take advantage of these promos until October 22, 2023!
Upgrade to Fold5 na ba?!?