Hello Samsung Members! Do you know? Zus and Samsung are collaborating to provide you with exciting discounts each month.
On the 18th (yes TODAY), you get 18% off! Want to know my favorite ZUS beverage? Try the THUNDER! It provides a unique yet refreshing twist to coffee.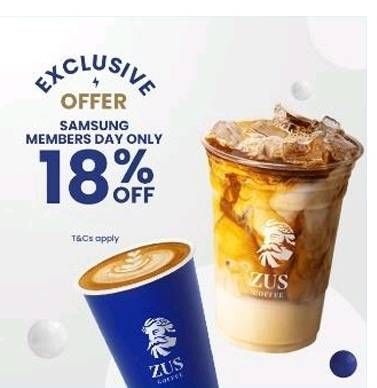 Zus Members day for Samsung Members is here again!
On other days, you could get 10% off your favorite caffeinated beverages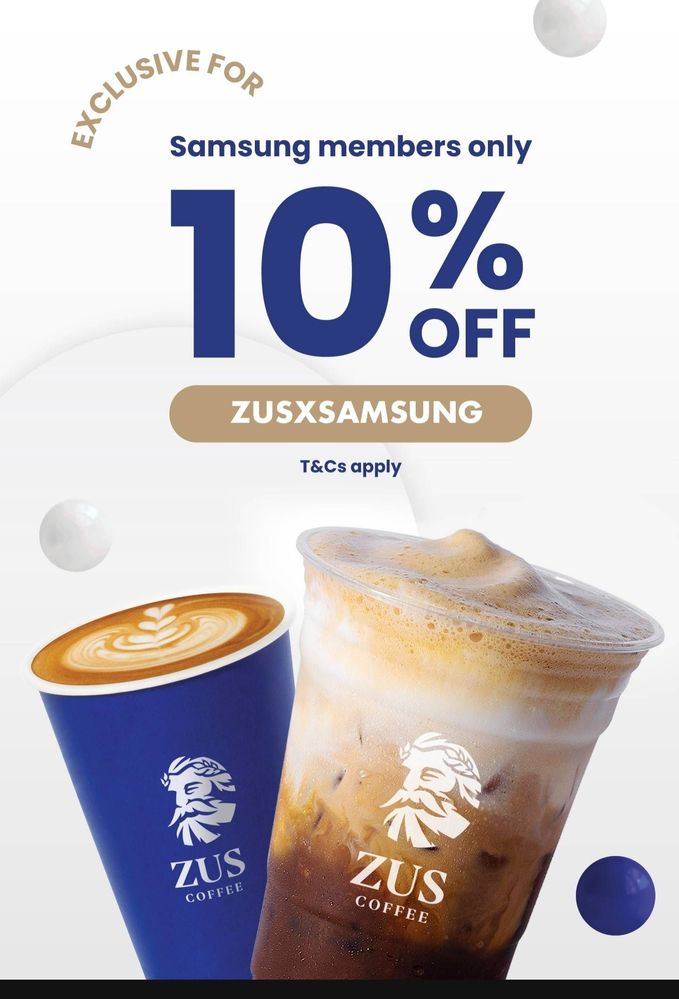 Usual discount for ZUS coffee with Samsung Members