Hi, I am curious to know if anyone is having problems with samsung rewards. Mine is not showing any points despite the multiple orders. If you did, how was it solved?
I believe they get awarded after delivery. I believe up to 14 days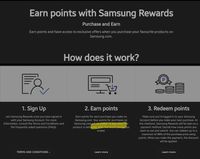 @mbckl Did you post the wrong image?
🤣
😂
@lizCPC as noted, rewards usually appear after 14 days.