Text your friends, watch a movie on the big screen, and get ready for your big presentation - all with a Galaxy device assisted by DeX. It's versatile, hassle-free and is a perfect tool for multi-tasking. You can now use DeX's features with wireless connection. Simply connect to a Smart TV and cast your contents on the big screen without cluttering your work environment.
Make presentations a breeze
In charge of big project? DeX can help you give a seamless presentation. Simply press the 'DeX' button on your Galaxy, connect to the Smart TV in the meeting room and knock it out of the park.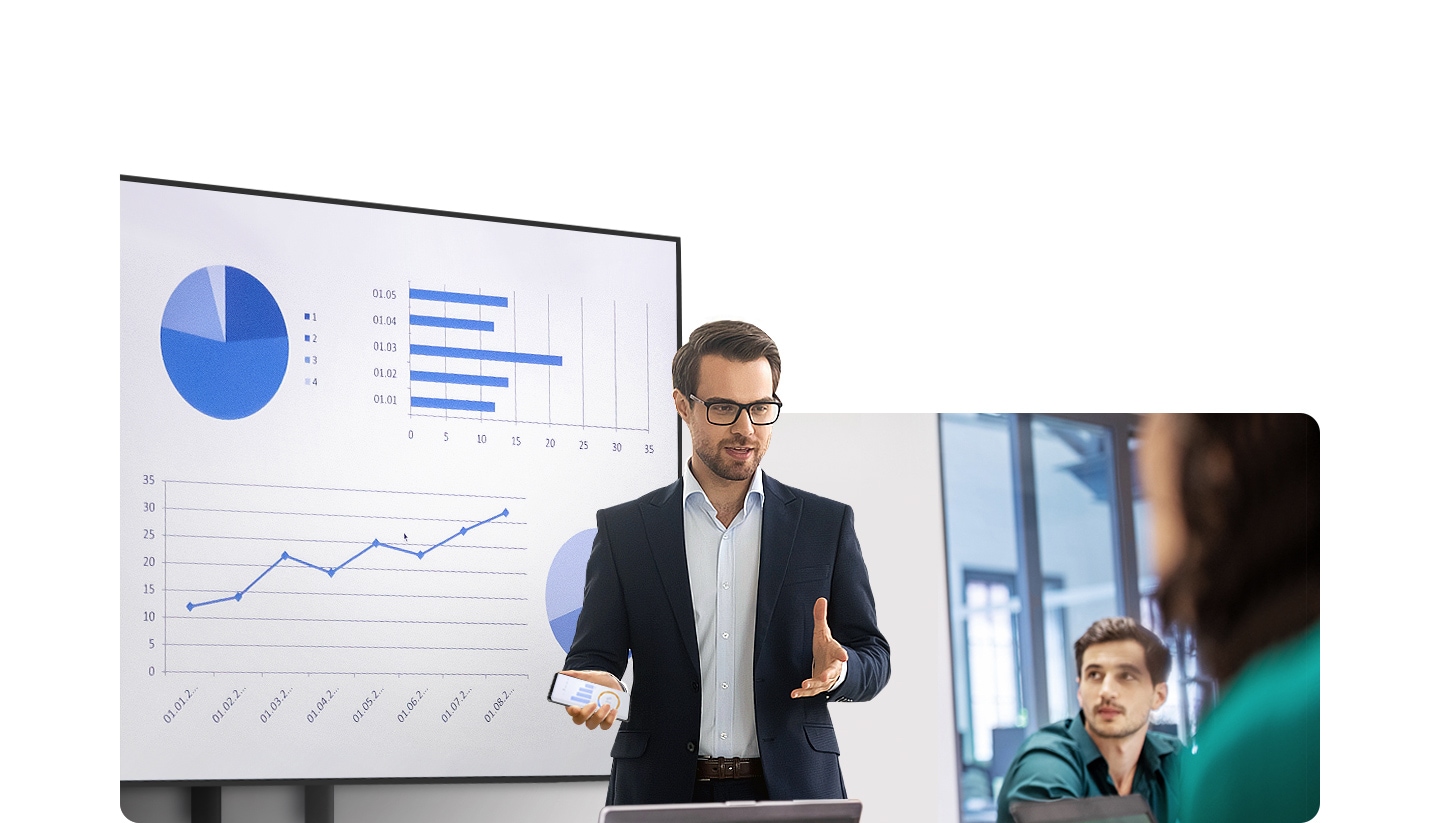 Do double duty at home
Launch DeX on your phone and connect to a nearby TV to watch a movie on a big screen, or create a virtual classroom for the kids. Meanwhile, you can still get your own work done on the phone, including checking emails, or even taking notes with S Pen.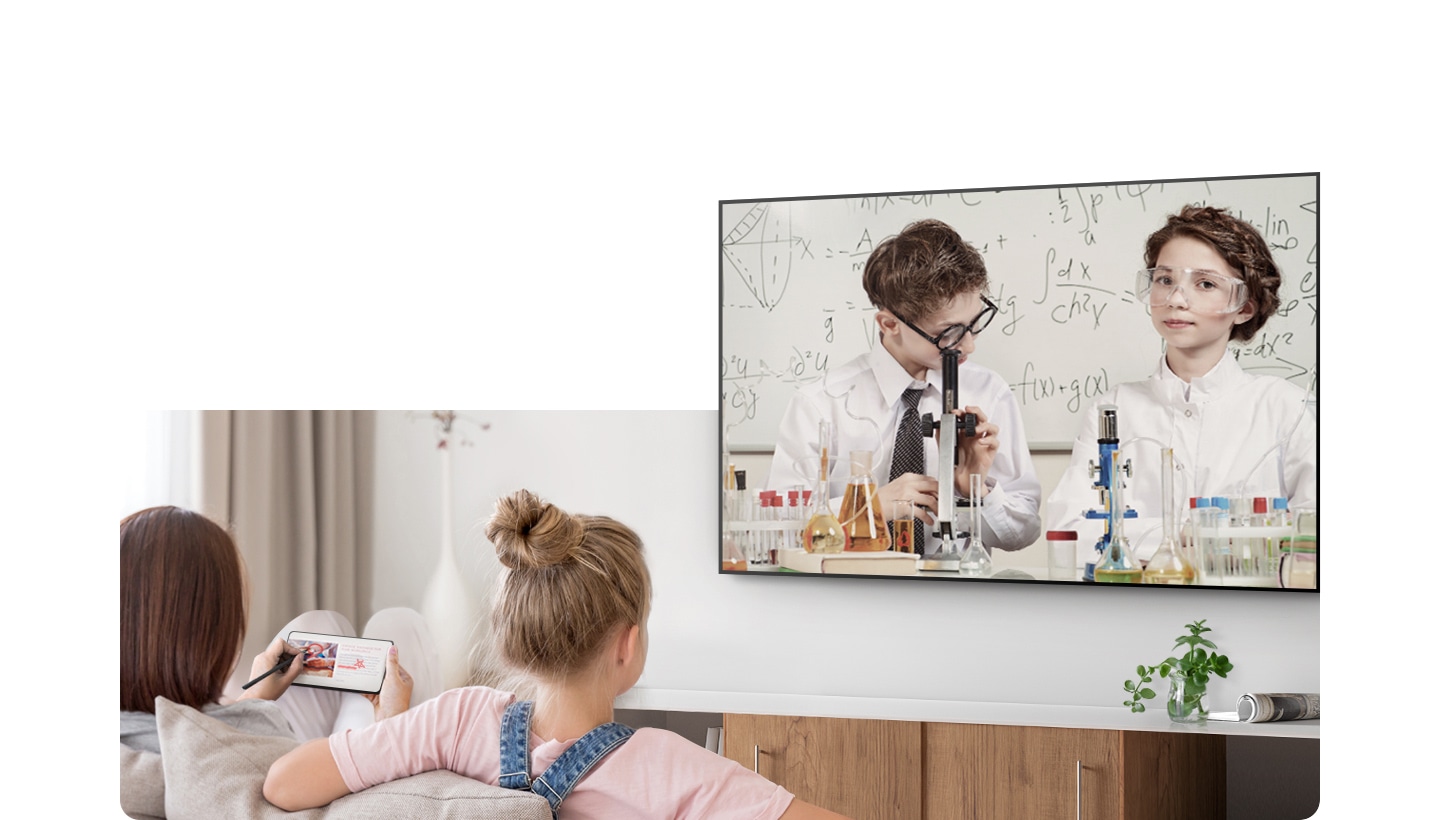 Your input is invaluable
Use your Galaxy phone as a touchpad with intuitive multi-finger gestures and customisable functions, or as an on-screen keyboard with a larger display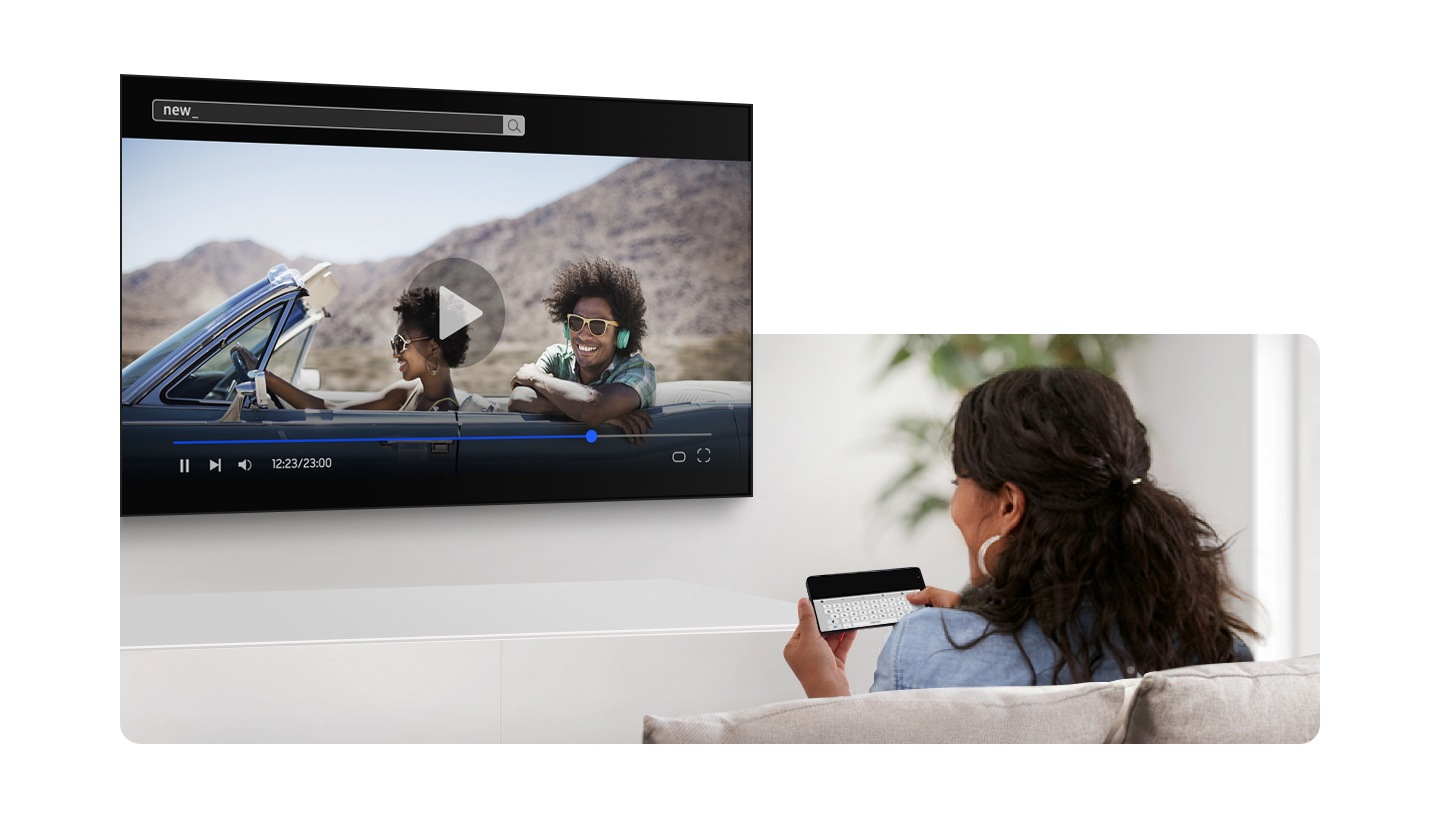 You can do twice as much
Take multitasking to the next level. By opening a separate DeX window on your PC screen, you have simultaneous access to both devices that are connected wirelessly for maximum efficiency and convenience. Not to mention, data transfer is as easy as dragging a file from your DeX window and dropping it onto your PC. Download the PC app on www.samsungdex.com.
How to set up DeX wirelessly with your TV or monitor
Step 1. On your compatible mobile device, swipe down from the top of the screen to open the Quick settings panel, and then tap the DeX icon.
Step 2. Tap DeX on TV or monitor, then select your TV or monitor from the list, and then tap Start now.
Step 3. Send Dex to your TV menu on a Galaxy phone
Step 4. Your TV or monitor may prompt you to allow the connection. On a Samsung TV, select Allow. You can now use DeX mode on your TV!
Step 5. To use your phone as a touchpad, swipe down from the top of the screen and select the touchpad notification.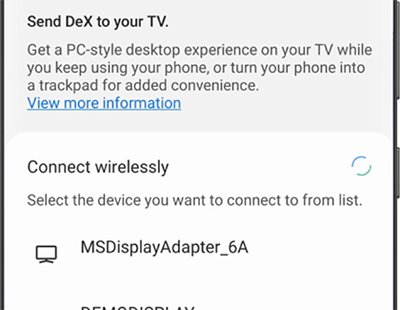 Note:
Samsung DeX wireless connection is only compatible with Galaxy devices with One UI 3.1 and above.
DeX wireless connection is supported with TVs that support Android smart phone screen mirroring(Miracast) only.
There may be a difference in performance depending on TV's specifications and WiFi environment. Recommended to use with Samsung Smart TVs launched after '19.
For a smooth wireless connection, it is recommended that you use your phone and TV within a short distance of each other. This will prevent stuttering and lagging.
Remote access to DeX directly from a Samsung TV may not work well if your phone's screen is turned off. You can try turning on your phone's screen and then try connecting again.
You can perform basic operations using the touchpad connected to your PC, but some gestures, such as pinching with two fingers to zoom in, won't work.
Touchscreen displays are not supported when using DeX.
Yeah... Hope Samsung can keep on perfecting this function which all of us Samsung users love to have... Very curious and interested what will Samsung comes up with next for Dex...!!!