This can only be described as a terrible night's sleep.
So why the **bleep** did it score 67?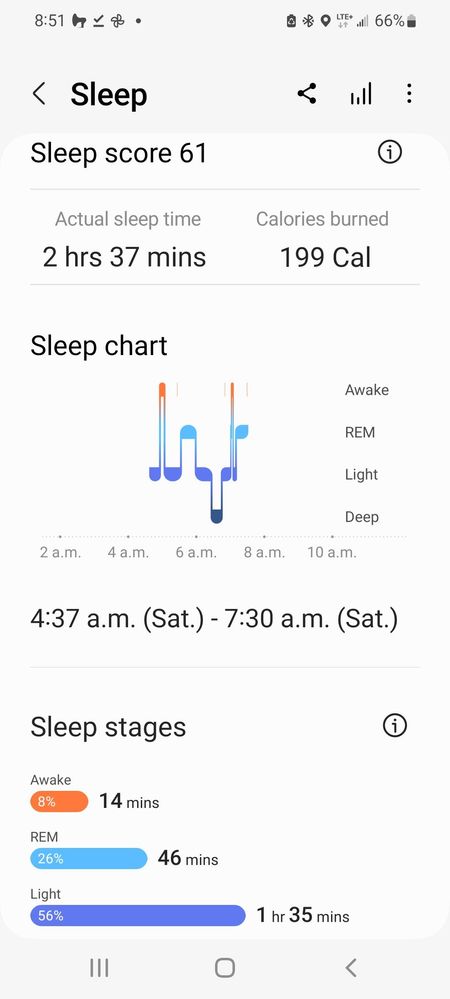 Hubby and I are always shaking our heads at the scores the sleep app gives. When we get a great night's sleep (7-8 hours), naughty naughty us and we score in the 60s, if we sleep only 5-7 hours we get scores in the 70s and 80s. Ridiculous. As for your score of 61 with such little sleep? I think it is high because you had deep sleep and it tracks proportions of each stage in relation to your length of sleep. If you look at my attachment, this nap I took got a low score because I had no deep sleep.