Learn from the experts
Tired of the same routine? Samsung Health has prepared videos of expert coaches who will teach you new fitness programmes including stretching, weight loss, endurance training, and more. It's just what you need to pick up your pace again.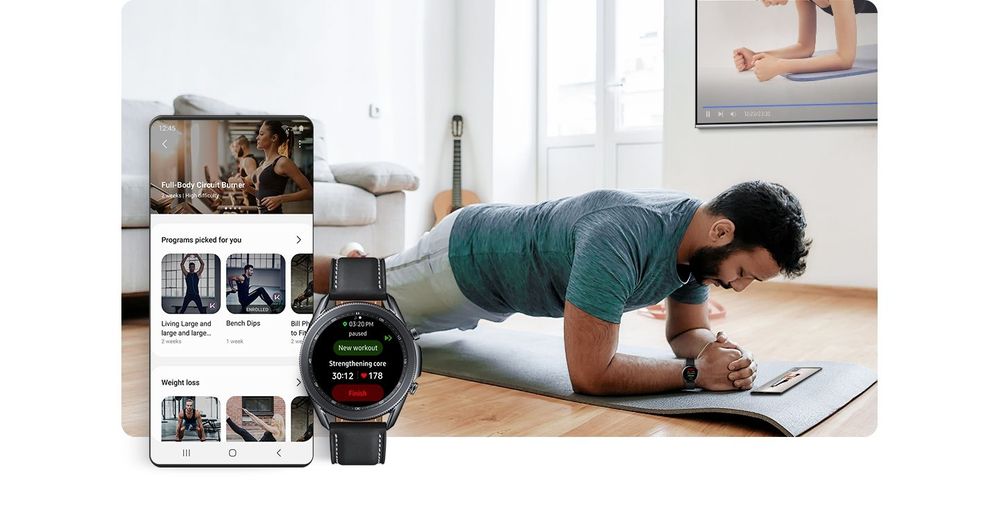 Better sleep starts here
Everyone can benefit from better sleep. Use your Galaxy Watch to monitor your sleep patterns, based on the different stages of sleep. Get valuable insights and a sleep score*, so you can optimise your sleep schedule and wake up feeling more rested each day.
* Sleep score is only available on Galaxy Watch3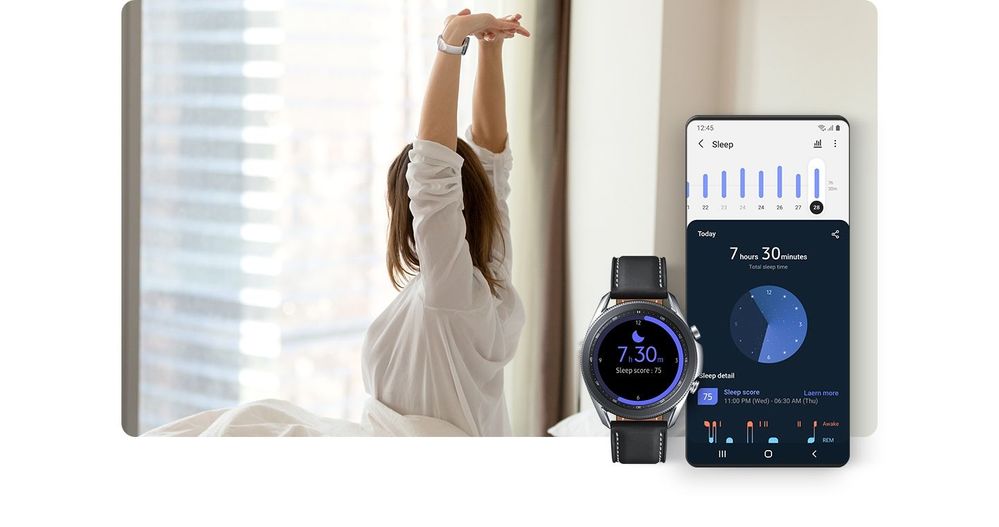 Get better together
The key to fitness is in motivation. Challenge yourself against your friends and family to become healthier in a more fun and interactive way with Samsung Health Together. This way, it's a win for everybody.