Is there a way to manually enter steps? I use a Fitbit, and I work in a Medical Lab. There are times I cannot have my phone with me, but I always have my Fitbit on. As a result, my step count in Samsung Health's Step Count is always off. I use the Fitbit app but I am enjoying using Samsung Health very much.
You can enter data manually in Samsung Health for walking etc - Click on the Activity you want to enter manually and you'll see the option top right
🐧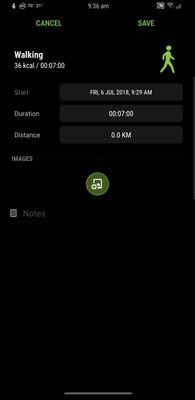 Thank you for replying! Unfortunately this won't help. I work in a hospital and routinely walk at least 6000 steps, but I can't enter distance as I'm not walking in a linear line with a start and finish. I walk the same halls 10 or more times a day. Because of this, actual step input would be better.
Hey @ShaggyskunkS9P, thanks for your response!

- Wonchul