I wish to enquire how can I find out which one is the correct Samsung Device ID to sync?
I have difficulty getting Healthy365 app back in sync everytime when I change to a new mobile phone or after I factory reset my mobile phone.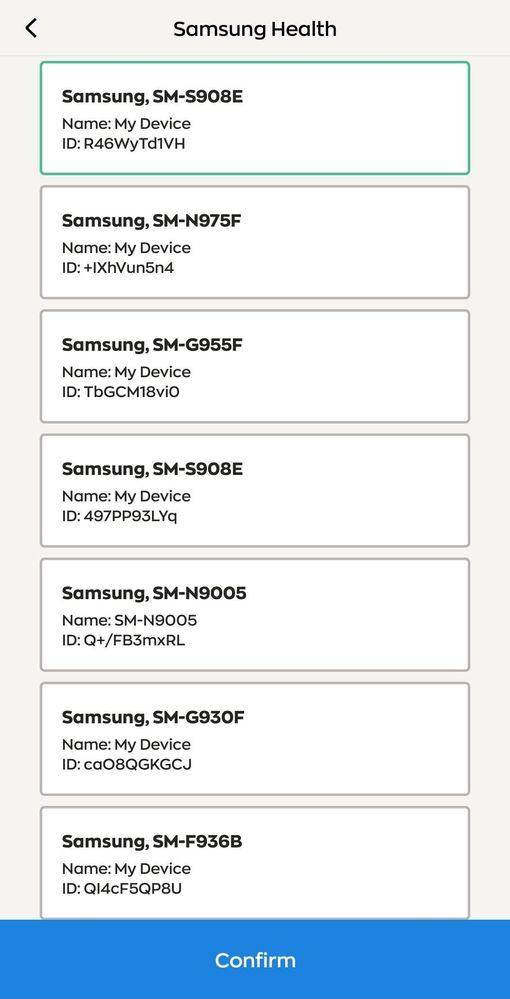 There is a long list of devices probably since the very first time I started using my Samsung Health as my fitness tracker on Healthy365 but over time, the list gets longer and longer.
I need help in identifying which is the correct device to select so that the sync can take place properly else my steps keeps reflecting as "0". The last successful sync was
15th Aug 2022
which was before I changed to my new mobile phone as shown on my screenshot below.