Hello All Samsung Members,
As we move into 2023 and beyond, our Samsung Makers have also been given a brand-new identity. Introducing Samsung Members Stars!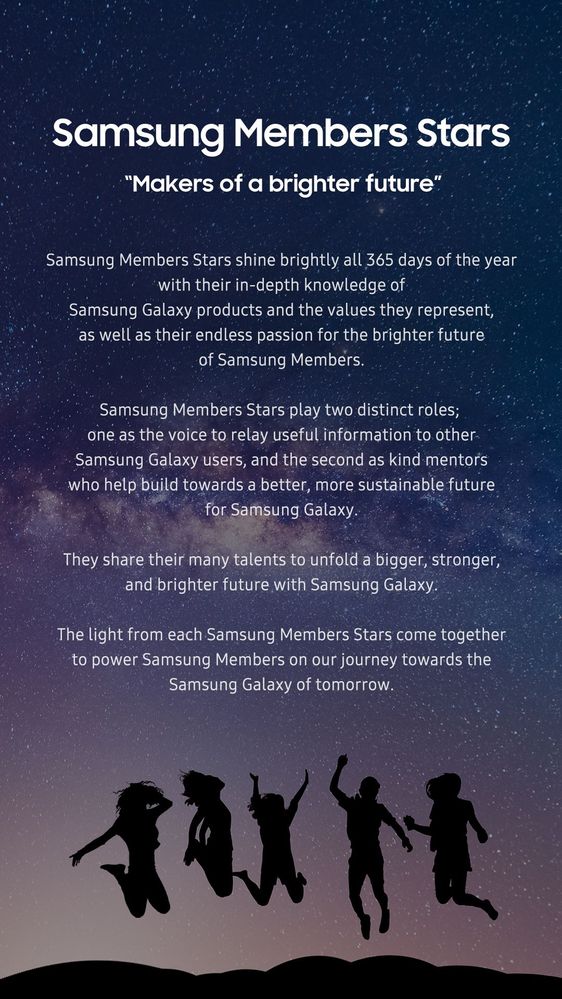 Rest assured our Samsung Members Stars will continue to share tips, tricks and insights, as well as being a Samsung expert in their respective strengths.
Thank you and stay safe,
Samsung Community Manager