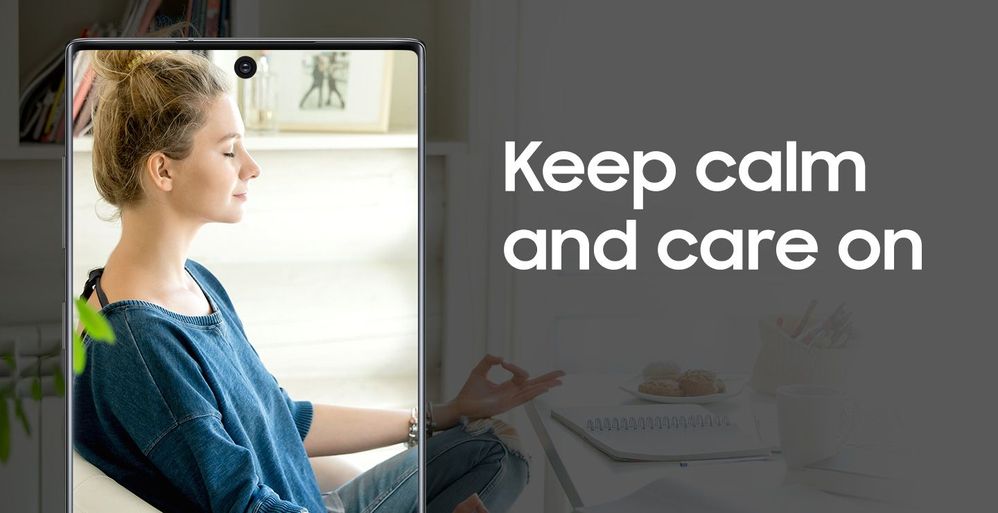 Stay Healthy, with Galaxy
Having a rough day?
Here are some tips for you to stay strong and stay well.
① Daily Self-care for stress relief
Mindfulness may be a key!
Relieve your stress and stay in peace.
- Meditate and stay calm
- Relieve stress through breathing and stretching
- Bring stability to your daily routine
- Listen to your surroundings
② Stay active and refresh yourself!
At home, At all times
Need to stay inside?
Learn how to keep in touch and enjoy indoor activities.
- Talk to your loved ones through Galaxy
- Stay fit with indoor activities
- Enjoy various actives and refresh yourself

Check out more on News and Tips on your Samsung Members app to find out more about daily meditation.

You can get Samsung Members user exclusive 6 months Calm Premium for free.

Samsung Members supports everyone's everyday well-being.