I have had loyalty cards in Samsung Pay for quite some time. Recently they disappeared from the app. Each time I go to import or add I get the same messages. I know it is not a connection issue. My cards are still on the app. I have reset the app but it made no difference. Any solutions would be appreciated.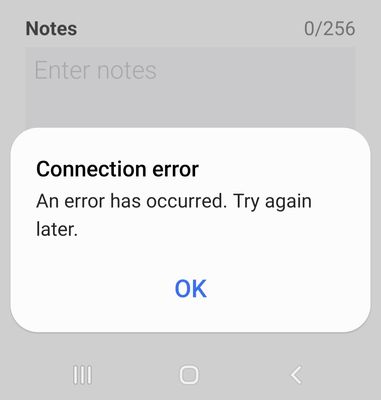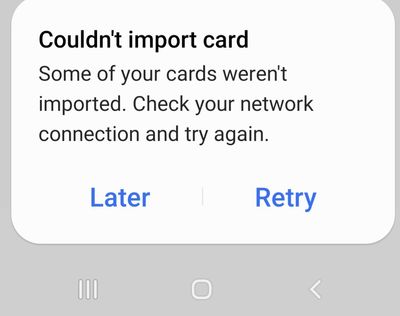 HI @Members_onSm0Ub,

Could you please try restarting your phone?

I have provided you a link on how to do so here.
Hi @SamsungErika
There's no link
😂
😂
@Members_onSm0Ub I haven't experienced this with Samsung Pay, but I have seen similar error messages in other Samsung Apps, and they usually occur when Samsung is doing some back end work on their servers.
Edit: Samsung is rolling out a new version of Samsung Pay, 4.9.35
Perhaps try check for the update and see if that helps.