Any has the experience to use code voucher redeem from Samsung Point..? It shows invalid voucher during checkout.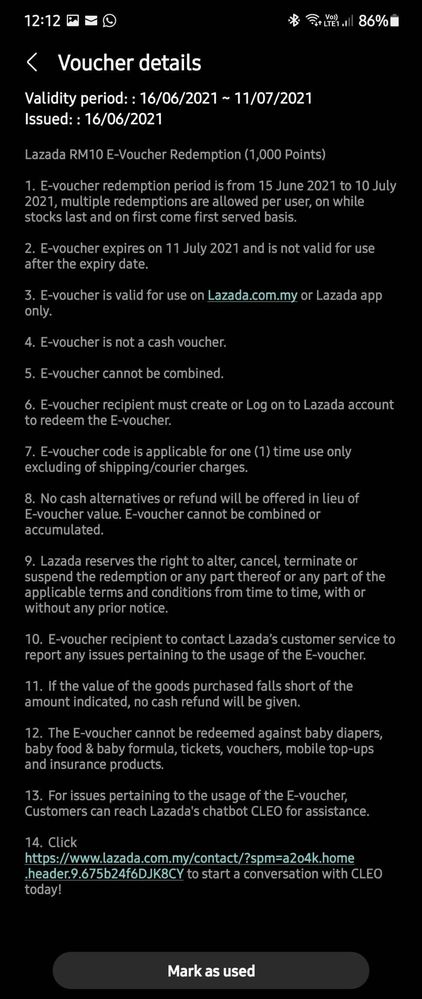 Hi Flashben,
This is Moderator from Samsung Members Community.
Thank your for reaching out to us. We apologies for the inconvenience caused and we would like to recommend you to contact with Samsung Rewards team (1800 22 8899) to address your concerns accordingly.
Thank you.
Thank you Moderator from SMC. The issues has been solve via calling the number above.