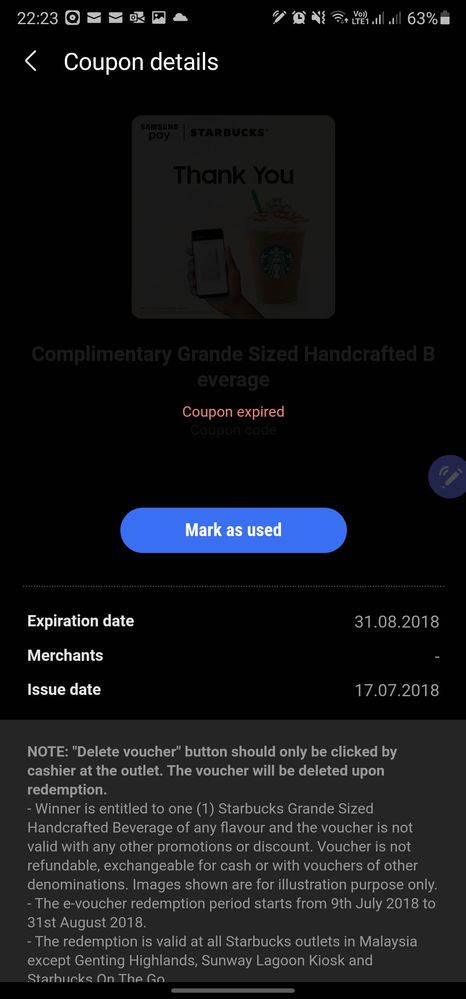 Hi, anyone notice that you might have a reward or awarded voucher which hidden far in a reward page?
Without notification, you won the voucher/rewards……
Also without notification, you will missed out the opportunity to utilize it……
What a shame @Samsung Malaysia.
hi..I think usually we will get notifications or confirmation before we redeem vouchers/rewards. And I think is also our responsibility to check our own redemptions expired date before it get expire. Cheers~..
✌🏼
😊
Hi
for those reward that we claim by ourselves is displayed at Samsung Pay / reward.

so still managed to noticed.

but somehow this are the reward that won by contest.

this was hidden away.

yesterday I was accidentally browsing through, only notice that.
this was back in 2018. thats too long ago. and you not receiving a message could be due to where you off your samsung pay notifications