Samsung Pay is a service that allows you to pay easily and safely from your Galaxy devices. If you use Samsung Pay on your Galaxy phone or watch and have somehow lost your device, there are a few things you can do to manage your Samsung Pay account and lock the app.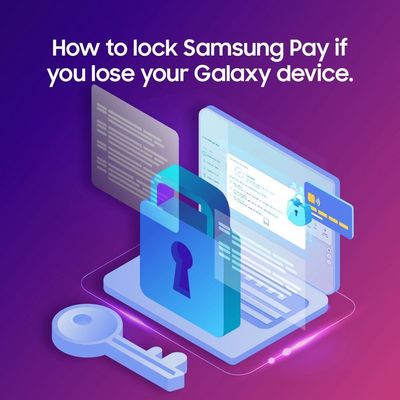 Using the digital wallet in Samsung Pay on your Galaxy device is a great way to keep your payment cards secure. However, what happens if your device gets lost or stolen?
With the Find My Mobile service and other security features, you can remotely lock or erase your payment cards stored in Samsung Pay. This means that even if your device falls into the wrong hands, your payment card information will still be safe and secure.
When you lock your phone through SmartThings Find, Samsung Pay will be automatically locked too. Samsung Pay will request that the card issuer suspend any transactions made on your phone until you find it and re-verify your identity.
Steps to lock your device with SmartThings Find
Step 1. Go to the SmartThings Find official website and log into your Samsung account.
Step 2. Select your phone from the list of devices and when you locate it, tap "Lock".
Step 3. Enter the necessary information, and then click "Lock". Now no one can access your info or Samsung Pay.
Step 4. In the worst-case scenario, you can reset your phone by clicking "Erase data". Remember, resetting your phone will completely wipe its data, including your Samsung Pay information.
Step 5. Make sure to click the "Back up" option in Find My Mobile or take other backup measures before resetting your phone.
And that's it!
When is Samsung Pay accepting Amex Card?
That was useful. Thanks!
👍
This is an amazing info!!