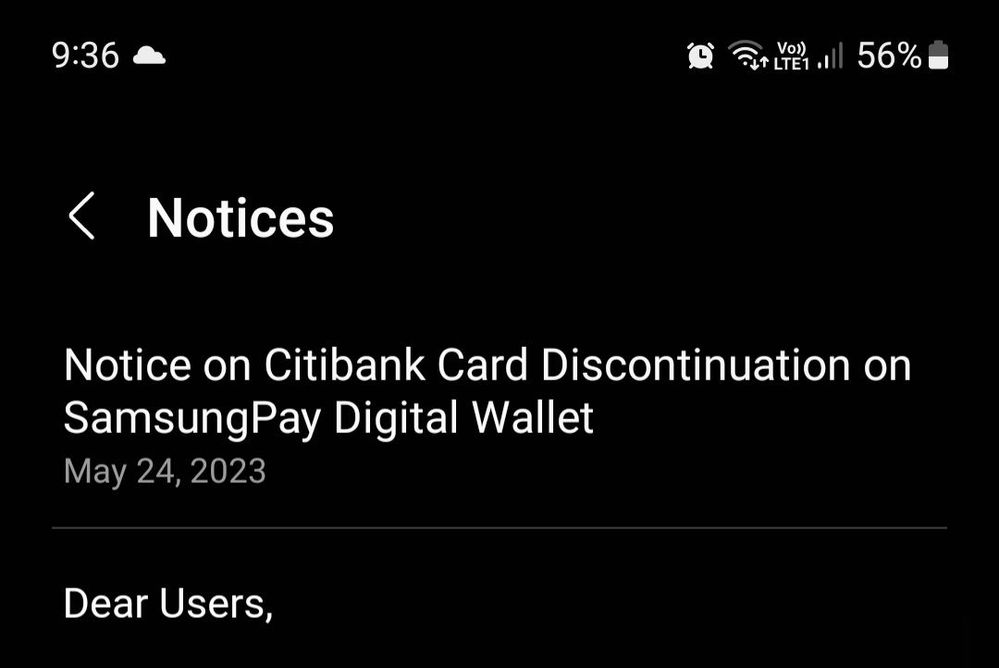 This is not a good news. Lol.
Soon Citibank will be going to UOB but according to SamsungPay partners, they don't have UOB all the while. So it might be a bad news for Citibank users who in future to join UOB.
Let's hope what they can do. Maybe there will be some good news later on.