Options
Mark as New

Bookmark

Subscribe

Email to a Friend
Why does this need to be persistent? I understand!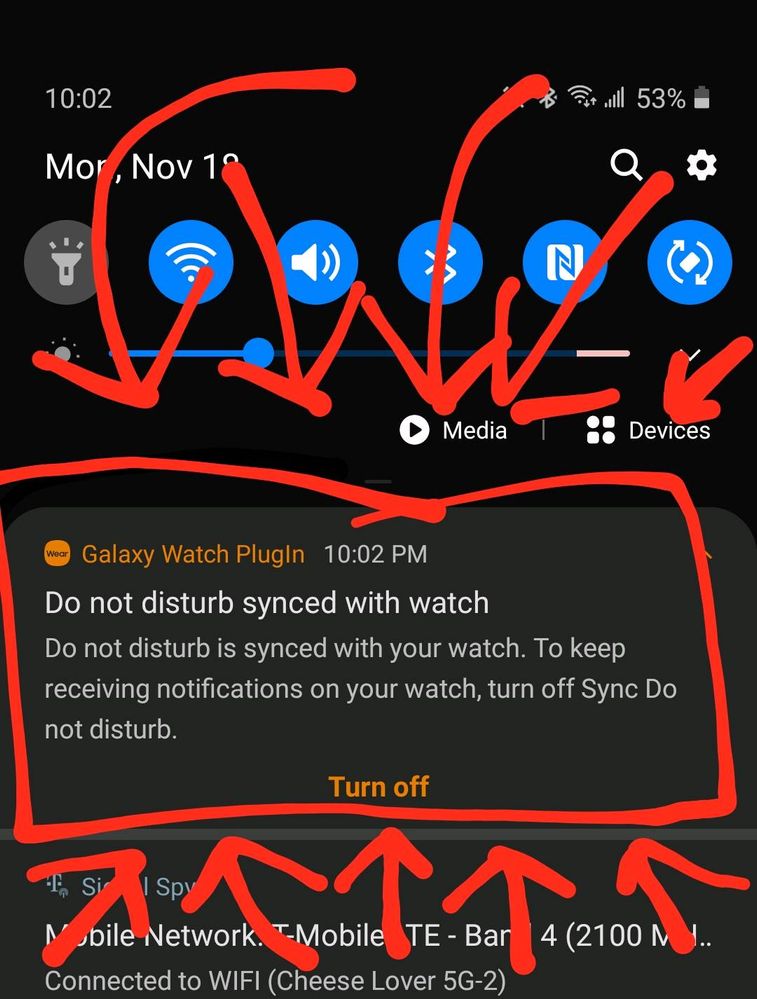 As you can see.. I made it clear what notification I'm hinting at. I try not to be cryptic, so I hope this is enough for you guys to know what I'm talking about. It's super small and almost unnoticeable, but for me being super picky and snobby, I want to be in total control of my notifications, and this little annoyance is cluttering my perfect system, resulting in me becoming TRIGGERED. I don't want others to be triggered as well. So, Samsung, at least add a trigger warning. It's very insensitive that you don't consider me. I know you have millions and millions of customers, but that's no excuse. I was to feel appreciated.
Don't worry though, I won't want to speak with your manager if you give me free stuff. Lots of free stuff. The stuff I deserve!
Also look.

😎

. Slanted emoji. Cool right? I know.
1 Solution
Options
Mark as New

Subscribe

Email to a Friend
go to phone do not disturb notifications and turn them off. it will get rid of the plug in notification that you delicately pointed out
😄
. also. how did you do slanted emoji