This is a little frustrating. I was under the impression that dual Volte can work here when you turn on both options, yet the opposite result. Volte is only for sim 1 even if you turn on dual Volte. If you check on the top right, it will only say VoLTE1 which identifies SIM 1 use. How about sim 2? I tried to test it by calling a number using video call over a regular phone call, not using any supported apps, and it only supports sim 1, not sim 2. What can you say about this, Mr SAMSUNG OPERATORS. I NEED ANSWERS.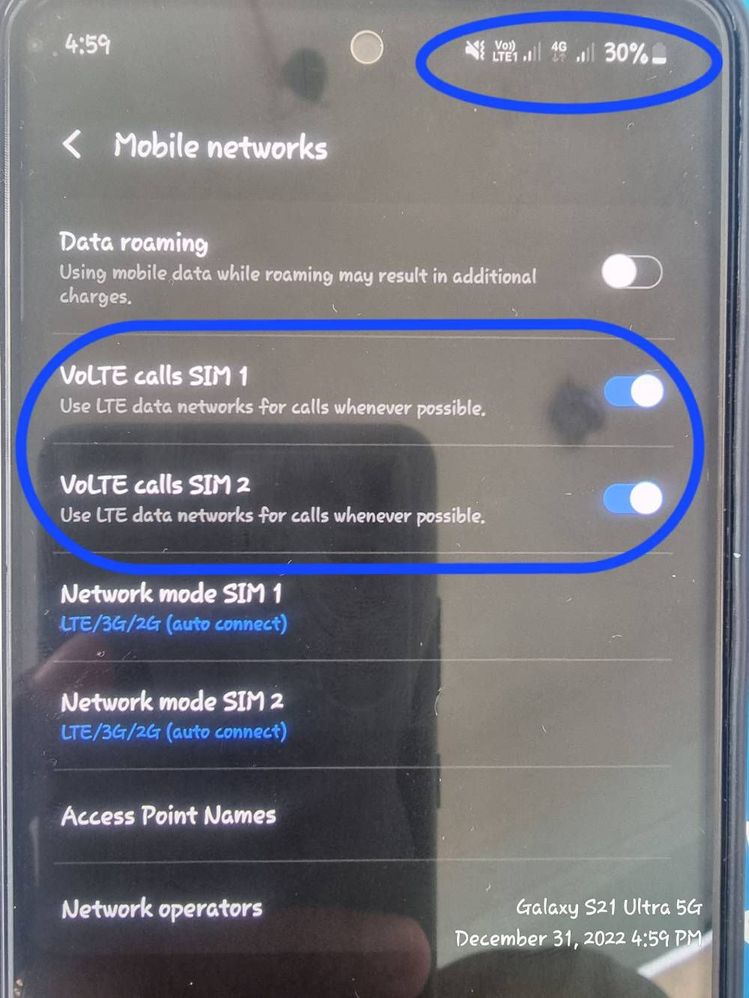 2 Solutions
Better ask Smart, Globe or Dito, they manage VoLTE and VoWifi for every sim.

Samsung has nothing to do with VoLTE and VoWifi. They just manufacture phones to support those features. Its up to your network carrier if they will give you those features.

You can request to enable VoLTE and VoWifi for Smart, TNT prepaid sims. For Globe I'm not sure if they support it for prepaid sims.
Ooohh really !!?? It's my bad after all
😅
apologiez for my frustration. I just got carried away you know. The feeling when you cant make something work and you look for answers, you tend to vent out. At least, I found very reliable answers. Thanks to all of you. Appreciate it
😊
such a happy samsung user here, ever since
😁
glad we have this kind of community to help each one. My sicerest thank you thank you !!!