So I was looking the data usage of my Tab a7 lite and there's is a mysterious app with 10*** so I look it up and nothing appear and search it in app setting please help and I was using protect battery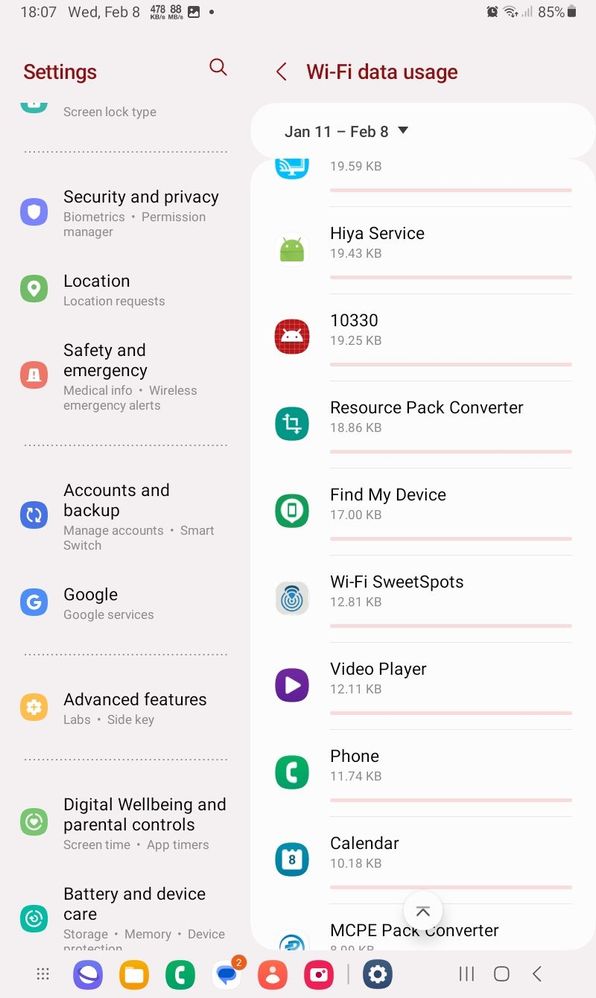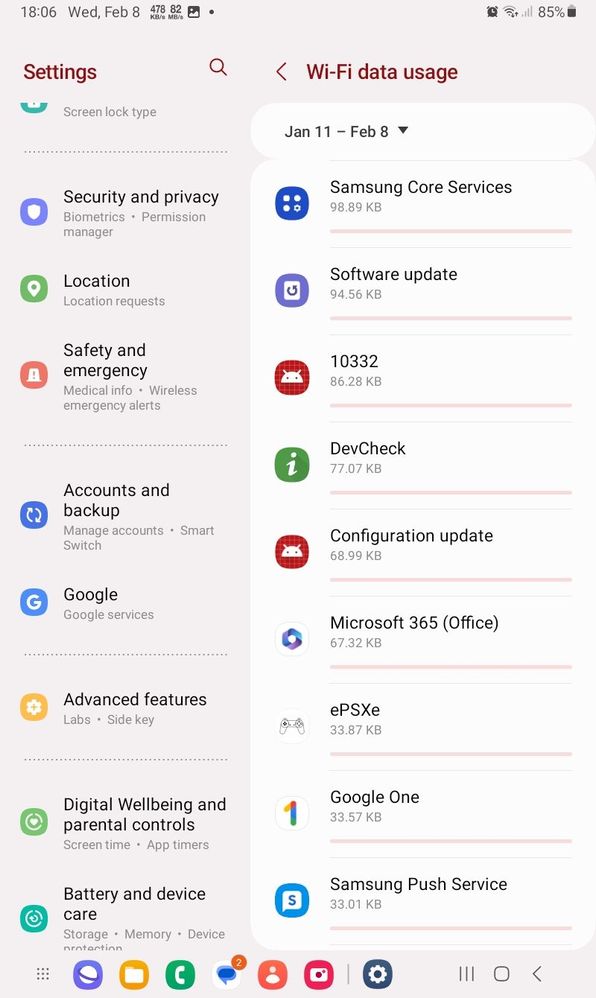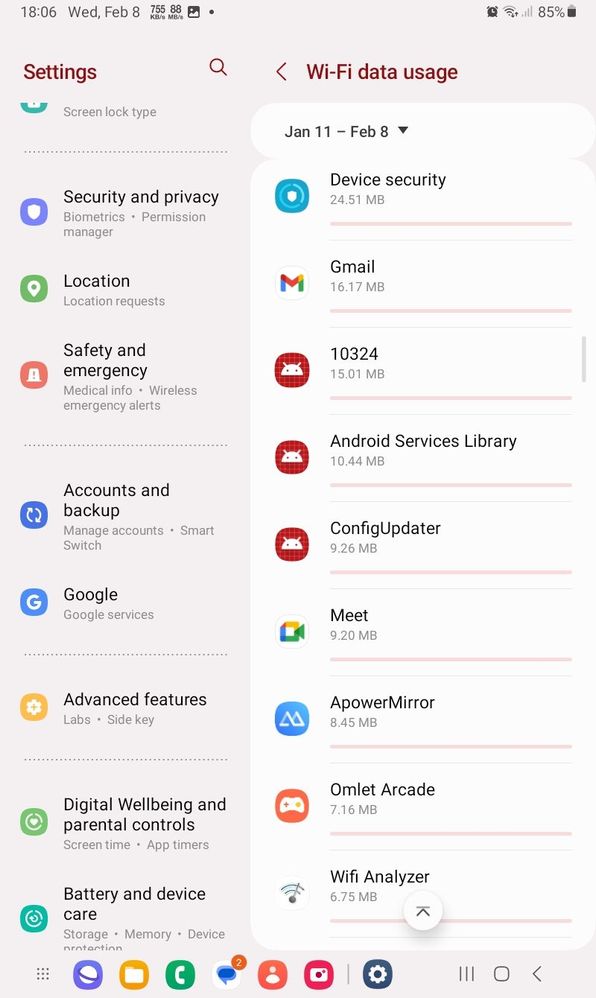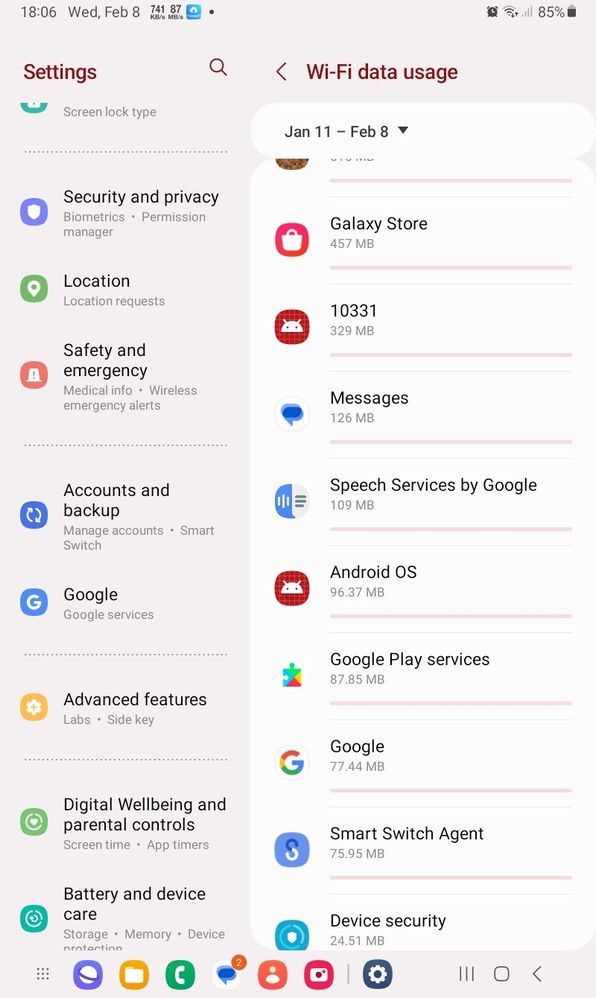 Hello AMPLECONCH,
We are sorry to hear about your experience with your Samsung Galaxy Tab A7 Lite having issues with apps in data usage, and we apologize for inconvenience it caused you.
Before you try out the recommendations below, be sure to check if your
device's software and related apps are updated to the latest version
. To update your mobile device's software, follow these steps:
Step 1.
Go to
Settings
> Software update.
Step 2.
Tap on Download and install.
Step 3.
Follow the on-screen instructions.
Step 4.
Restart your device.
Enable Safe Mode on your device.
Step 1. Turn the device off by holding the Power button until the option to power off appears on the screen.
Step 2. Press and hold the power and the volume down buttons at the same time to turn the device on.
Step 3. You will now be able to see Safe Mode on the bottom left-hand side of the screen.
Step 4. Look for the last app you have installed and check whether it's the one causing the data usage, then uninstall it.
If that does not work, please submit an error report through Samsung Members app as follows:
Step 1. Long press Samsung Members icon on Apps screen and tap Error reports.
Step 2. Tap OK on agreement popup to send system log data.
Step 3. Select Symptom category "Application" and "Settings/System".
Step 4. Describe the problem in details and SEND.
How to submit an error report on Samsung Members app? | Samsung PH
If the problem persists, immediately bring your device to the nearest Samsung Authorized Service Center. Rest assured that our Samsung Engineers/Technicians are competent to assess your device with suggestions, and offer to provide prompt solutions to restore it up to optimum performance.
https://www.samsung.com/ph/support/service-center/
For more assistance and guidance, you may contact us via our online Samsung Customer Care support channels below.
https://samsung-livechat.sprinklr.com/seao/ph/index.html
Or our Samsung Customer Care direct hotline numbers below.
#GALAXY or #425299 [Mobile Phones & Tablets]
Available 24/7
1-800-10-7267864 [All Product, Toll Free, PLDT]
1-800-8-7267864 [All Product, Toll Free, Globe]
842 221 11 [All Product, Landline]
Daily (8:00am to 8:00pm)
Let us know if you've found a solution by tapping "Accept as Solution" on the answer you like!
Stay safe and have a nice day ahead! Thanks for contacting Samsung.
Thanks Its no longer Appearing
It's an app you recently deleted/uninstalled.