Terms & Condition - #SharetheEpic Contest
Contest Period: 8 – 22 February 2023
(1) Each participant must:
a. Be a registered Samsung Member
b. Post their selected photo taken with their Samsung Galaxy phones within the Community under the Galaxy Gallery forum.
c. Write a short description why they feel their photo is so EPIC
d. Include the following hashtags, #SharetheEpic #withgalaxy #Our_Epic_Story.
e. Be aged 18 years (as of 8 February 2023)
(2) Each post posted under Galaxy Gallery in Samsung Members Community as specified herein shall be referred to as an "Entry".


(3) Each participant may win only one (1) prize for the entire Contest.


(4) All Entries submitted in the manner set out above will be individually judged by Samsung based on the creative merit. 29 winners will be selected among all eligible Entries received by Samsung at its sole discretion.
(5) 29 winners will each win one (1) Samsung Members Exclusive NFT (non-fungible tokens) and one (1) ticket to 29 Rooms Singapore.
(6) Samsung reserves the right to change or substitute the prize to another prize (s) of a comparable or other value if deemed fit. Prizes are not exchangeable for cash.
(7) Entries will only qualify for the Contest if posted within the Contest Period (inclusive of the Contest Start Date and Contest End Date). Entries submitted after the specified closing date(s) and time(s), or submitted through any other means other than specified, will not be eligible for the Contest. Any complaints on missing and/or delayed submissions shall not be entertained.
(8) Winners will be contacted by Samsung through e-mail and will be asked to provide information such as (1) Full Name; (2) Cryptocurrency wallet address; and any other required information in the delivery of said prize to winners.
(9) Samsung will then respond with the instruction on the collection of the prize.
(10) Each participant represents and warrants that (i) he/she possesses the exclusive rights to his/her Entry submitted hereunder and has the full and unrestricted right to transfer the same to Samsung free and clear of any claims or encumbrances; (ii) the Entry shall not infringe the intellectual property, privacy, publicity or other rights or interest of any third party or result in any other liability; (iii) his/her Entry does not contain anything that may be deemed by Samsung to be false, misleading, pornographic, libellous, defamatory, obscene, indecent, sexually explicit, hateful, political, racist, religious, blasphemous, harassing, threatening, or otherwise illegal, offensive or objectionable. Samsung reserves the right to moderate the entries and remove any non-compliant entry, and to report any violations to the authorities if deemed necessary.
(11) Each participant agrees to take part in any and all marketing, promotional, publicity exercises with respect to the Contest; agrees for Samsung to use his/her name, voice, photograph, likeness or other personal identifiable information in any media for the promotion and publicity of this Contest and/or Samsung products; and grants to Samsung all consents and waivers necessary hereunder, including in respect of any promotional photographs and/or audio/ video recordings taken in respect of the Contest. Each participant agrees that Samsung shall be at liberty to publish, promote, copy, reproduce, transmit, display , edit, adapt, modify, create derivative works of and/or otherwise distribute or use his/her particulars (including any publicly available Facebook profile photo and details) and/or the Entries (or any part thereof, including to add Samsung branding at Samsung's sole discretion): (i) in connection with this Contest and/or Samsung products; (ii) for the promotion and publicity of this Contest and/or Samsung products; (iii) in any manner, format or media whether now known or hereinafter created, and in any part of the world, including without limitation on online platforms such as Facebook, YouTube, Twitter, TikTok and Instagram; (iv) at Samsung's sole direction; and (v) royalty-free and without any obligation of attribution or consent. For the avoidance of doubt, Samsung expressly reserves the right to adapt, edit and/or modify each Entry to include any logo, branding, name, mark, product image in respect of any Entry or such derivative work thereof, for any promotional or marketing purposes of Samsung branding and/or products. Each participant hereby irrevocably grants to Samsung all consents and waivers necessary in connection with the above, without further compensation to the participant.
Sakura malaysia this morning
# SharetheEpic #withgalaxy #Our_Epic_Story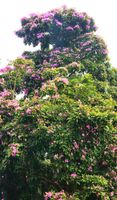 Sejarah baca cina indah 40tahun umuo kahwin 4u2c ac mawi awie Amy duit malayu euro Simex
Helo Malaysia. Selamat berpuasa